Mining companies appeal to Europe to fight gold mining in the Amazon
The sector of mining of Brazil seek help from Europe in the fight against illegal mining in the Amazon region, so that only certified metal is purchased and transgressors are punished.
Raul Jungmann, CEO of Brazilian Mining Institute (IBRAM), said he discussed it with Frans Timmermans when the European Commission's executive vice president visited Brazil last week. Jungmann also asked Itamaraty for support.
The industry wants importing countries to demand and enforce origin control, in line with the recent approval of an agreement to reduce Europe's role in global deforestation through its supply chains for essential raw materials.
Illegal mining in the Amazon biome contributes to deforestation and harms indigenous groups.
"We can't just look at Brazil," Jungmann said in an interview. "Whoever matters is also part of this chain that destroys the Amazon."
Instituto Escolhas found that half of the Brazilian gold sold between 2015 and 2020 showed serious signs of illegality.
In a report, the sustainability advocacy organization said foreign buyers could classify Brazil as a high-risk conflict area. Imports from Switzerland, which is not part of the EU, accounted for 15% of the gold extracted in Brazil last year.
The damage caused by mining has gained prominence in recent weeks after the government of President Luiz Inacio Lula da Silva declared a public health emergency for the Yanomami population in the Amazon, where the illegal gold rush generates a wave of land destruction.
The Yanomami have suffered from malnutrition and hunger as miners invade their territories and contaminate soil and river water.
Jungmann, a former defense minister, sees illegal mining as a crime that must be fought with the help of the Armed Forces. Big mining companies are keen to distance themselves from illegal operators to avoid reputational damage.
"One front is to block prospectors' access to the market, but we cannot give up the repression of the activity", he said.
One of the goals of the industry mining and non-governmental organizations is to create a traceability system to establish a DNA for Brazilian gold.
Efforts include recruiting from the Central Bank, Federal Police, Federal Revenue and CVM. This month, the CVM began investigating IBRAM's allegations against the five largest securities dealers that buy and export gold from Amazonian mines.
critical minerals
IBRAM, which represents 90% of mining companies in Brazil, wants the Lula government to create a national policy to promote critical minerals for the energy transition, as well as measures to curb dependence on imported fertilizers.
Jungmann said that the sector is preparing a proposal to present to Congress and to the Ministries of Mines and Energy and Industry, including measures to promote investment in mineral research and exports.
"There will be no transition to a low-carbon economy without an increase in the production of strategic minerals such as lithium," he said.
Source: Moneytimes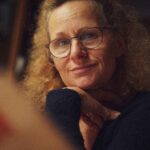 I am an author and journalist with a focus on market news. I have worked for a global news website for the past two years, writing articles on a range of topics relating to the stock market. My work has been published in international publications and I have delivered talks at both academic institutions and business conferences around the world.