There are still two weeks to go carnivalbut the open rehearsals of the street blocks already take over São Paulo. There will be at least 14 free blocks today (4) and 15 blocks tomorrow (5) spread throughout the city. The official pre-carnival will be on the weekend of February 11th and 12th and, according to the city hall, 511 blocks will liven up the revelers in São Paulo during the period.
One of the blocks rehearsing this Saturday is Min's Ilú Oba. Founded in 2004, the association explores the cultural and rhythmic diversity of Brazilian music coming from the legacy of African and Afro-Brazilian matrices. The open rehearsal will take place from 2 pm to 5 pm at the Museum of Contemporary Art of the University of São Paulo (USP), in Ibirapuera.
Next Sunday (5th), Acadêmicos do Baixo Augusta, considered the largest carnival block in the city of São Paulo, will also have a rehearsal open to the public. In 2020, with the theme, Viva a Resistência, more than 1 million people went to Rua da Consolação and accompanied the tribute to the singer Elza Soares. The open rehearsal for Acadêmicos do Baixo Augusta will start at 2 pm at Galpão do Armazém do Campo, at Alameda Eduardo Prado, 460, in the Campos Elíseos neighborhood.
Numbers
The municipal government estimates that, in 2023, more people will take to the streets to enjoy Carnival, surpassing the 15 million revelers in 2020. In addition, the idea is that the carnival blocks will be held in neighborhoods on the outskirts, with 68 blocks in the area east, 101 in the south zone and 76 in the north zone.
At the end of last year, the Municipal Secretariat of Culture launched a BRL 3 million notice to support 300 blocks. The megablocks, which have the capacity to bring together more than 40,000 people, should parade in six parts of the city: Rua da Consolação (central region); on Rua Luís Dumont Villares (south zone); in Ibirapuera Park (south zone); on Avenida Faria Lima (west zone); on Avenida Marquês de São Vicente (north zone) and Rua Laguna (south zone).
The São Paulo Military Police will reinforce policing and security, in addition to ambulances and hospital beds to guarantee medical attention and assistance to the public.
other blocks
In other parts of the city there will also be open rehearsals. Check the schedule:
Saturday (04/02)
Bloco Lavô, Tá novo!, at 1pm – Rua Juramento, 202
Band C. Macaco Cansado, at 3 pm – Beco do Batman
Afro KIzomba, at 3 pm – Bar da Zilda
Só Toca Bloco, at 3 pm – Pedra do Leme
Orfãos do Brizola Block, at 4 pm – Rua do Teatro, 39
Black Silver, at 5 pm – Avenida Mirandela
Jah É Block, at 5pm – Casa de Cultura da Freguesia do Ó
Northern Nights, at 5pm – Ginga Kiosk – Leme
Carmelitas Block, at 6 pm – Praça Tiradentes – Downtown
Dura Realidade Block, at 3 pm – Rua Orestes, 28
Rocha da Gávea, at 2 pm – Pedra do Sal
Abalô-caxi, at 1 pm – Rua Juramento, 202
Jatoná Block – Rua Álvaro de Mendonça, 456
Sunday (06/02)
Broco da Burocra, at 11 am – Praça Olavo Bilac
Samby & Junior Block, at 12:00 – Rua Conselheiro Lafaiette, 93
Sons of Neptune, at 2 pm – Kaô Beach Point
Chorume Units, at 2 pm – Rua Bicudo Cortez, 17
Small People, at 3 pm – Avenida Professor Alfonso Bovero, 522
Bloco da Ursal, at 3 pm – Rua Brigadeiro Galvão, 469
Fanfarrinha Band, at 4pm -Aterro do Flamengo – Puppet Theater
Desbundas Artes, at 6 pm – Bandstand – Largo 21 de Abril
Sururu da Lama, at 6 pm – Barzart
Capivareta Repercussiva, at 6:40 pm – City Park
Bloco da Ema, at 3pm – Rua do Porto – Casarão do Turismo
Bloco Urubó, at 12h – Casa de Cultura Salvador Ligabue – Parish of Ó
Ambulante Symphony Orchestra, at 9 am – Horto do Barreto
Block of Jatobá – Casa de Cultura São Rafael
The Instagram profile Which block do I go to? maintains a platform with the list of blocks that will parade through the city. You can also apply filters according to date and time.
Source: Moneytimes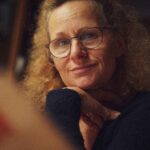 I am an author and journalist with a focus on market news. I have worked for a global news website for the past two years, writing articles on a range of topics relating to the stock market. My work has been published in international publications and I have delivered talks at both academic institutions and business conferences around the world.