A China said this Saturday that the mutual political trust with the Russia deepened after Deputy Foreign Minister Ma Zhaoxu visited the country this week and met with the Minister of Foreign Relations from Russia, Sergei Lavrov.
China is willing to work with Russia to implement its strategic partnership and promote further progress in their relationship, the Ministry of Foreign Affairs also said in its statement.
The Chinese President, Xi Jinpingand the Russian president, Vladimir Putinannounced a strategic partnership in Moscow a year ago with the aim of countering the influence of U.S and that, according to them, there would be no "prohibited" areas of cooperation.
Ma also met Russian Deputy Foreign Ministers Andrey Rudenko and Sergey Vershinin during his Feb 2-3 visit, the statement said.
During their meetings, he exchanged views on bilateral and multilateral cooperation, as well as international and regional issues of common interest, he added.
The statement comes on the heels of heightened tensions between China and the United States following the flight of a Chinese balloon into US airspace. Washington has described it as a spy balloon, while China says it is a blimp used for civil meteorological and scientific purposes.
The episode led to the postponement of a visit to China by Secretary of State Antony Blinken, which was due to start on Friday.
The Foreign Ministry's statement on Ma's visit did not mention the Ukraine, invaded by Russia almost a year ago. China has refrained from condemning the Russian military action or calling it an "invasion".
Russian Foreign Minister Lavrov said on Thursday that Moscow's relations with China are limitless and, while not a formal military alliance, are of a much higher and broader nature.
Source: Moneytimes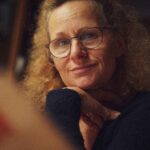 I am an author and journalist with a focus on market news. I have worked for a global news website for the past two years, writing articles on a range of topics relating to the stock market. My work has been published in international publications and I have delivered talks at both academic institutions and business conferences around the world.