Democratic environment is crucial for development, say businessmen
Businessmen highlighted the importance of democracy to generate an environment for economic and social development, during an event this Saturday, 4th, in Lisbon.
Participating in the Lide Brazil Conference, organized by the Grupo de Líderes Empresariais, were names such as Abilio Dinizmain shareholder of Carrefour Group (CRFB3); the president of the Brazilian Federation of Banks (Febraban), Isaac Sidney; the chairman of the Council of Magazine Luiza (MGLU3), Luiza Helena Trajano; between others.
The defense of democratic institutions and the repudiation of the January 8 attacks in Brasília were recurring themes in the speeches. Diniz stated that the country needs government stability to attract foreign private investment.
One of the objectives of the event is to bring together Brazilian and Portuguese businessmen. "Investors ask for two things: political security and legal security".
Diniz criticized the past federal management, commanded by Jair Bolsonaro (PL) for, according to him, having promoted little investment in the country.
about the government of Luiz Inacio Lula da Silvahe told journalists that he would not delve into comments due to the fact that the PT candidate was sworn in just over 30 days ago.
The president of Febrabran, Isaac Sidney, recalled that the federation signed a manifesto in defense of democracy last year and that, after the election, it quickly recognized Lula's victory. "Banks do not need high interest rates to make a profit. Interest rates have to drop too, but an agenda is needed to make credit cheaper," he said.
Sidney also stated that the federation "did not hesitate" to open a dialogue with the Minister of Finance, Fernando Haddad, and has already made the banks "available" to the PT candidate.
Luiza Helena Trajano highlighted poverty and social inequality in the country and stated that, without investments in the social area, there is no development.
She cited data on poverty in Brazil, mentioning, for example, that many families do not have access to home appliances, one of the main categories of her retail network. "Social responsibility belongs to all of us, not just politicians", said the businesswoman.
Source: Moneytimes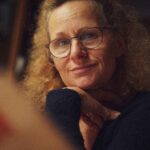 I am an author and journalist with a focus on market news. I have worked for a global news website for the past two years, writing articles on a range of topics relating to the stock market. My work has been published in international publications and I have delivered talks at both academic institutions and business conferences around the world.