Luiza Trajano: Entrepreneurs are also responsible for social inequality
In Lisbon, during the Brazil Conference, Luiza Trajano said that only 15% of households in the country have an automatic washing machine and that it is very sad that residents of the backlands have to walk 10 kilometers to get their first car
The President of the Council of Magazine Luiza (MGLU3), Luiza Helena Trajanosaid that the fight against social inequality is everyone's responsibility, including company directors, and not just politicians.
"I've been going to the sertão for 12 years. It is very sad that people have to walk 10 km to get their first ride. Without social equality, a country cannot develop", he said. "Please, let's get out of the diagnosis. I have known for 30 years that Education is everything. We have to leave to make it happen. Error, redirect. Hit it, multiply it."
Speaking in Lisbon at the Brazil Conference, promoted by Grupo de Líderes Empresariais, Luiza he pointed out that Brazil has great potential for expansion, also because a large part of the population does not own various goods, such as household goods.
She pointed out that of the total number of households in the country, 79% do not have a vacuum cleaner, 83% do not have a coffee maker and 91% do not have a juicer. "Only 15% of households have an automatic washing machine, in a country with 214 million inhabitants. There's a lot of opportunity."
The businesswoman said that Magazine Luiza will continue with its digital sales strategy combined with physical stores.
According to her, 37 million people access the application on the internet, the company has 36 million active customers and 1,426 physical stores in the country, 216 thousand sellers (sellers) in the marketplace and 23 distribution centers.
"Seventy-three percent of our sales are digital. We believe in multichannel. The customer buys in Belém over the internet, we turned the stores into small distribution centers, and he picks up the product in the store", he said. Luiza Helena. "Digital is a culture, of the simple, of the cutting edge."
Source: Moneytimes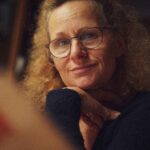 I am an author and journalist with a focus on market news. I have worked for a global news website for the past two years, writing articles on a range of topics relating to the stock market. My work has been published in international publications and I have delivered talks at both academic institutions and business conferences around the world.