The share of Americans who said they work to pay bills, without being able to save money, increased last year.
And most of the newcomers to this category were in the highest salary bracket.
About 64% of consumers of USA — equivalent to 166 million people — said they were living on a tight budget at the end of 2022, according to research by Pymnts.com and LendingClub Corp.
It was a 3 percentage point increase from the previous year, or 9.3 million Americans.
And of that group, about 8 million were people who earned more than $100,000 a year.
More than half of people in the highest income bracket said they spent all of their pay, up 9 percentage points from the previous year.
The numbers reflect mounting pressure on household budgets after the cost of living has risen, wages have often lagged behind and money saved during the pandemic has run out.
This year it could get worse. Less than half of respondents said they expected their income to keep pace with inflation.
"The outlook for consumer spending is uncertain," said Lydia Boussour, senior economist at EY Parthenon.
"High prices, erosion of personal savings and increased dependency on credit point to weak consumption," she said.
"This dynamic will be exacerbated by negative equity effects from lower equity prices and declining home values."
Other indicators also point to some level of financial stress.
The most recent University of Michigan poll showed that consumer confidence, while at one of this year's lows, remains well below pre-pandemic levels.
data of GDP figures released last week highlighted a slowdown in household spending.
Inflation-adjusted disposable income remains below levels at the beginning of the pandemic in 2020, indicating that consumers have not seen real income gains in three years.
Source: Moneytimes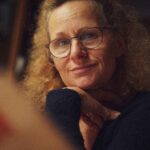 I am an author and journalist with a focus on market news. I have worked for a global news website for the past two years, writing articles on a range of topics relating to the stock market. My work has been published in international publications and I have delivered talks at both academic institutions and business conferences around the world.