Virginia Fonseca raises almost R$ 15 million in live; understand the role of influencers in business
Last month, Virginia Fonseca It is samara pink earned almost BRL 15 million (BRL 14.9 million) for your brand of cosmeticsThe We Pink. The numbers were revealed to Forbes Brasil.
The businesswomen opened a promotional live, shown on the social media and not YouTube. With discounts of more than 60%, the live broadcast lasted twelve hours and reached more than 10,000 sales.
Since its creation in 2021, We Pink has earned more than R$ 168 million. For this year, the billing target is R$ 240 million.
The company was founded out of a personal need by Virginia who, when she became pregnant, claimed to have acne problems.
"We usually joke that the brand was a perfect combination of a personal need, to be able to have powerful products on the market, with the pleasure of undertaking and making things happen", said Pink.
Virginia Fonseca and the influential vein
Samara Pink attributes the success of the brand to the quality of the products and the trust of the customers. In addition, Pink also evidences the "influencer vein". Together, the influencers have 43.4 million followers. Of which, 41.8 million are from Virginia alone.
The businesswoman says that having Virginia as a partner helped We Pink a lot, in the sense of reaching more people and making them get to know the products and fall in love with them.
"Virginia has a lot of credibility with its audience because it selects the brands it works with", he adds.
influencer marketing
João Oliver, professor of the Communication and Advertising course at ESPMsays that working with an influencer means, in addition to all the metrics, taking advantage of formats that already work with their public and audience.
According to Oliver, influencer marketing is much more than reach and impressions. For the teacher, performance indicators can be diverse, such as generating more leads, increasing brand visibility or generating sales.
"How to measure? What to look? Important but almost immeasurable deliverables (delivery quality, representativeness, emotion, sentiment, social value), in addition to all the numbers of reach, impressions, engagement, clicks and, at the end of the consumer journey, a sale", he ponders.
Oliver completes by highlighting that the important thing is that the goals and follow-up metrics are well established. Afterwards, it is time to think about the content and the type of partnership.
Another point highlighted by the professor is that people do not trust only brands, but people. According to him, this is where one of the main strengths of influencers comes from, people talking to people. A solution to "humanize" communication.
"In short, influencers are strategic for: reaching niche audience communities, speaking humanly and authentically, building rapport with the audience, bringing honesty and trust to your message."
*With Forbes
Source: Moneytimes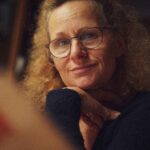 I am an author and journalist with a focus on market news. I have worked for a global news website for the past two years, writing articles on a range of topics relating to the stock market. My work has been published in international publications and I have delivered talks at both academic institutions and business conferences around the world.