Goodbye, Iowa! Democrats approve Biden overhaul of primary calendar
The Democratic National Committee approved this Saturday the redesign of the party's 2024 primary calendar made by the president Joe Bidengiving black community voters more say in the nomination process and paving an easier path to Biden's long-awaited re-election bid.
The party's vote on Saturday replaced Iowa's famous caucuses as the nation's first primaries for South Carolina, a state with far more black voters that saved Biden's 2020 presidential campaign.
The New Hampshire and Nevada primaries were a week later, followed by Georgia and Michigan.
The promotion of South Carolina and Georgia reflects a demographic balance that has been building for decades for the Democratic Party, to the detriment of two mostly white states that rejected Biden in 2020.
It also underscores the growing power of the racially diverse coalition that helped bring Biden to the White House.
"The Democratic Party looks like the USAas does this proposal," said Jaime Harrison, chairman of the Democratic National Committee.
The measure faced opposition from leaders in Iowa and New Hampshire, who are being pushed back on the nominating calendar and who have pledged to defy the new schedule by holding elections according to their own agenda.
Any change to these calendars requires the support of Republicans who control the government and are against the proposal.
Iowa and New Hampshire have been nominating season for decades, and the process by which candidates campaign for months in coffee shops and in people's homes has become a valuable part of their social and political identities.
Iowa and New Hampshire can be punished if they end up disobeying the party, with sanctions such as banning candidates from campaigning in the state or loss of delegates.
Officials warned on Saturday that this could hurt Biden's chances of winning in those states in 2024.
In Georgia, the Democrats want to advance the calendar, but the Republicans who control the government in the state are against the change.
Georgia and New Hampshire have until June to meet the new schedule, but few expect that to happen.
"We can vote on this calendar, we can pass this calendar, but we're going to leave here with absolutely nothing resolved," said Scott Brennan, a former Iowa party chairman.
The conference highlighted Biden's increasing control over a party that was openly skeptical about his viability and worried about his age ahead of midterm elections in November, only to see Democrats outperform and change. the narrative.
Already the oldest person to be president, Biden would be 82 if sworn in for a second term.
Biden's primary calendar won overwhelming approval in an oral vote, and party committee members appeared excited for Biden's re-election when he addressed the public in Philadelphia on Friday.
"Let me ask you a simple question: are you with me?", Biden asked the crowd of supporters, amid chants of "four more years".
Source: Moneytimes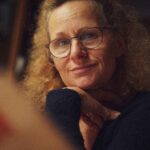 I am an author and journalist with a focus on market news. I have worked for a global news website for the past two years, writing articles on a range of topics relating to the stock market. My work has been published in international publications and I have delivered talks at both academic institutions and business conferences around the world.