Grammys will have a specific category for video games in this Sunday's edition
Whether it's music synthesized on devices created decades ago, melodies that play in the metaverse or a remix of "Super Mario Bros", the soundtrack of video games it is unlimited.
Now, the popularity of games and years of work by composers will be reflected at the 2023 Grammy Awards, after the Recording Academy announced the debut of the category "best soundtrack for video games and other interactive media" at the awards.
Five nominees will compete in the new category of Grammy which will be presented on Sunday, from the 70 original tracks submitted. Nominees are composers Austin Wintory for "Aliens: Fireteam Elite"; Stephanie Economou for "Assassin's Creed Valhalla: Dawn of Ragnarok"; Bear McCreary for "Call of Duty: Vanguard"; Richard Jacques for "Marvel's Guardians of the Galaxy" and Christopher Tin for "Old World".
The success of music used in video games coincides with the general growth of the global games market, which in 2022 generated a total revenue of 184.4 billion dollars and is expected to reach 211.2 billion by 2025, according to the analysis company of Newzoo data.
"It was only a matter of time before the Grammys recognized that there were a lot of soundtracks being produced for video games and they were all really good," Tin told Reuters.
Tin's score "Baba Yetu" to "Civilization IV" won the Grammy for "Best Instrumental Arrangement" in 2011, making him the first winner for a composition used in a video game.
"Video games have been making waves with new revenue streams for some time now," said Uziel Colon, who helped develop the new category. "In the future, video games and music will blend together – it is already happening."
"Video game music has been eligible for a Grammy since 1999, and only one soundtrack so far has been nominated before, that was ten years ago. I think there are people who were unhappy with that," Wintory told Reuters.
Wintory said that video games weren't being nominated when the category they currently fall into was "Best Score for Film, Television and Other Media" because being labeled "Other Media" "marginalized" them as a sort of diverse category.
Economou told Reuters that having Grammy recognition provides validation that music in video games is shaping "society's music landscape".
McCreary, who has composed scores for shows such as "Battlestar Galactica", "The Walking Dead" and "The Lord of the Rings: Rings of Power" believes that writing for games, movies and TV shows is not so different.
"For me, story and theme are universal," he told Reuters.
However, he said video games have unique challenges for composers because they are interactive experiences rather than just witnessed by the audience.
The music must "work in a unique technical capacity beyond simply supporting the narrative," he added. "It's a close collaboration unlike any other in the entertainment industry," said McCreary.
Source: Moneytimes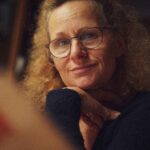 I am an author and journalist with a focus on market news. I have worked for a global news website for the past two years, writing articles on a range of topics relating to the stock market. My work has been published in international publications and I have delivered talks at both academic institutions and business conferences around the world.