Hong Kong shares close at 1-month low as Sino-US tensions rise
To the actions from hong kong closed at least one month and the China fell on Monday as heightened Sino-US geopolitical tensions over an alleged spy balloon hurt investor sentiment.
The market also followed the fall of other Asian stocks, after the last jobs report in the U.S renewed concerns about further rate hikes by the Federal Reserve.
The CSI 300 index, which brings together the largest companies listed in Shanghai and Shenzhen, closed down 1.32%, while the Shanghai index fell 0.76%. Hong Kong's Hang Seng Index lost 2.02% on the day.
A US military fighter shot down a alleged Chinese spy balloon on Saturdaya week after it entered US airspace for the first time, unleashing a dramatic espionage saga that overshadowed already strained Sino-US relations.
China has strongly condemned the military attack on the balloon, which it says was used for meteorological and other scientific purposes.
"Without a doubt, the incident is a negative headline for the market," said Yuan Yuwei, hedge fund manager at Water Wisdom Asset Management. "The strong US jobs report also cooled the fever of 'rate shifts' perceptions, leading to a rising dollar and a falling yuan."
The yuan hit a near-month low against the dollar in nearly a month, and markets are generally anticipating heightened geopolitical risks could limit the local currency's room for further highs.
In Tokyo, the Nikkei index advanced 0.67%, to 27,693 points.
In Hong Kong, the HANG SENG index fell 2.02% to 21,222 points.
In Shanghai, the SSEC index lost 0.76% to 3,238 points.
The CSI300 index, which brings together the largest companies listed in Shanghai and Shenzhen, fell 1.32% to 4,086 points.
In SEOUL, the KOSPI index lost 1.70% to 2,438 points.
In Taiwan, the TAIEX index fell by 1.34% to 15,392 points.
In Singapore, the STRAITS TIMES index gained 0.05% to 3,385 points.
In Sydney, the S&P/ASX 200 index fell 0.25% to 7,539 points.
Source: Moneytimes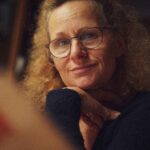 I am an author and journalist with a focus on market news. I have worked for a global news website for the past two years, writing articles on a range of topics relating to the stock market. My work has been published in international publications and I have delivered talks at both academic institutions and business conferences around the world.