Cryptocurrency sector will undergo "cleaning" starting this year, sees BTG Pactual
A industry global of cryptoactive must go through a depuration starting this year after the strong turbulence of 2022, evaluates the head of the digital assets area of ​​the BTG PactualAndré Portilho, who also sees the current scenario more benign to risk assets also favoring cryptocurrencies.
"Companies without a sustainable business model, that did stupid things, that did not treat their customers well, that leveraged too much, these will fall by the wayside", said the executive of the largest investment bank in the Latin America The Reuters.
"Nothing that happened with crypto has happened in other industries in the past… Going forward, the trend is to clean up the industry, have more regulation and have more structured companies entering this market", he assesses.
According to him, the companies that will be able to remain in the market will be those with efficient risk management and that offer security and robust governance mechanisms.
In 2022, the bitcoin melted 64%, moving away from the maximum of 69 thousand dollars registered in 2021, amid an environment of rising interest rates, fears of recession and a series of collapses of banks and other cryptocurrency companies that included the giant FTX.
"This was perhaps the first major movement in the crypto market that was much more influenced by macro factors (inflation and interest rate increases by the main central banks in the world) than by specific factors in the industry itself", assesses Portilho.
These factors, according to him, were the triggers for what was observed last year, after the biggest expansion in the crypto industry, which caused problems inherent in any type of financial bubble, such as the misallocation of capital. Companies that were not well structured, he said, started to have problems. "When the tide goes out, you can see who is swimming naked."
Portilho assesses that the worst of the cryptocurrency fall movement is over, and cites the greater visibility of the monetary tightening cycle in the United States as a component for the more favorable climate for risk assets. But he pondered that the chance of recession is still a relevant uncertainty.
"It is not possible to know yet if a recession will come, how strong it will be now. What seems to me is that the worst of this movement is over… The market is lighter."
This year alone, bitcoin has already accumulated an increase of around 40%, trading at around $23,400.
On Wednesday, the US central bank reduced the pace of interest rate hikes, which are now in the range between 4.50% and 4.75%. But it continued to pledge "continued increases" in borrowing costs as part of its still unresolved battle with inflation.
Brazil
The BTG Pactual executive does not see the events that took place abroad happening in the Brazil, as they were triggered by lending instruments and crypto derivatives that did not exist in the country, where spot crypto is primarily traded. "That kind of problem won't happen."
Among the episodes that shook the market in 2022 is the collapse of the cryptocurrency hedge fund Three Arrows Capital (3AC), which suffered from the collapse of the Terra network and stopped paying loans to brokerages such as Voyager Digital.
Also Celsius has filed for bankruptcy after freezing withdrawals and transfers because of "extreme" market conditions, as well as other cryptocurrency banks such as Vauld and Hodlnaut have also suspended withdrawals.
FTX was the most emblematic case given the size of the exchange, which filed for bankruptcy in November, with its founder being accused of fraud. Sam Bankman-Fried is accused of secretly using $10 billion in client money to fund his own brokerage firm, Alameda Research.
Portilho said, however, that there may be problems related to the moment of lower liquidity in the market, with companies in the sector in Brazil not being able to support themselves because their revenues have fallen a lot. "That could happen, but it's a completely different problem than what you've seen out there."
In 2022, in Brazil, in addition to BTG, which launched its investment platform in crypto assets Mynt, groups like Itaú Unibanco, XP It is Nubank also moved, starting to offer services such as cryptocurrency trading, "tokenization", custody of crypto assets, among others.
At a time when a number of technology companies have announced thousands of layoffs, Portilho said that BTG's digital assets area does not currently need to make any significant adjustments. "Rather, we are looking at opportunities for things that are good for our business to grow."
He declined to elaborate on any asset acquisitions. "The whole question is when the opportunity arises. And in these moments when the market is worse, we are more attentive."
The executive said that Mynt should include new digital currencies for trading later this month and that he expects to launch other products by the end of the quarter. Currently, the platform operates with 14 cryptoassets, including bitcoin, ether, solana and polkadot.
Source: Moneytimes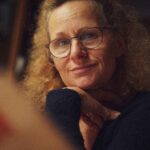 I am an author and journalist with a focus on market news. I have worked for a global news website for the past two years, writing articles on a range of topics relating to the stock market. My work has been published in international publications and I have delivered talks at both academic institutions and business conferences around the world.