Carlos Sicupiraone of the major shareholders and board member of Americans (AMER3), took over the negotiations with the banks creditors to try to reach a negotiated solution for the Brazilian retailer, according to people familiar with the matter.
Sicupira is talking to each bank separately, and the banks view the talks as positive, a sign that the retailer's main shareholders, which also include Jorge Paulo Lemann and Marcel Telles, are devoting more attention to the matter, the people said, asking for not be identified because the discussions are not public.
Americanas and Sicupira did not immediately comment on the negotiations. Lemann and Telles did not respond to messages seeking comment.
So far, no concrete proposals to appease creditors have been made, the people said. Lenders want a combined capital injection of at least 15 billion reais, while billionaire investors have offered no more than 6 billion reais, the people said.
Americanas filed for bankruptcy on January 19 after finding BRL 20 billion in "accounting inconsistencies" that artificially increased profits and halved its liabilities.
The company is involved in a legal fight with banks, which accuse the company and its main shareholders of fraud. In a Jan. 22 message to journalists, the three billionaires said they were unaware of the accounting issues.
Before Sicupira entered the scene, Luiz Muniz, a Rothschild partner in the Brazil, was talking to creditors. Before Muniz, the former president of Americanas, Sergio Rial, did this informally. Americanas' creditors include the BradescoO ItauO harvestO BTG Pactual and the Brazilian unit of Santander, Americanas said in a document.
Source: Moneytimes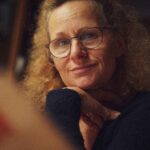 I am an author and journalist with a focus on market news. I have worked for a global news website for the past two years, writing articles on a range of topics relating to the stock market. My work has been published in international publications and I have delivered talks at both academic institutions and business conferences around the world.