Cryptex Finance launches index token based on collections of NFTs
Cryptex Finance, provider of decentralized finance (DeFi)announced this Tuesday (7) JPEGz, an index token based on the market capitalization of some of the collections NFTs more popular.
According to the company, the index has integration with chainlink's oracle protocol, to help provide information in real time and off-site. blockchain, such as price and trends.
The chainlink tool used is "NFT Floor Price Feeds" and will work in conjunction with the coinbase cloud aggregation algorithm, according to the DeFi provider.
Index has 10 collections of NFT
According to Cryptex Finance, the index used as a basis for JPEGz has 10 collections of NFTs with the highest market value, including Bored Ape Yacht Club and CryptoPunks from Yuga Labs, and others like CloneX, Cool Cats, Doodles, Vee Friends and World of Women .
The token will be available directly on the decentralized application Cryptex Finance and can be exchanged on exchanges Uniswap and Slingshot through the second layer network of Ethereum Arbitrum, according to the company.
Collateral guarantee options include ETH and WETH, according to Cryptex, with a minimum guarantee fee of 150% and DAI with a minimum guarantee fee of 170%. A 1.5% coinage fee and a 1.5% burn fee go into the Cryptex DAO treasury.
"For the first time, users can build price exposure to track 10 popular NFT collections using ETH or DAI without the need to hold the underlying NFTs themselves," said Joe Sticco, co-founder of Cryptex Finance.
Source: Moneytimes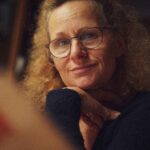 I am an author and journalist with a focus on market news. I have worked for a global news website for the past two years, writing articles on a range of topics relating to the stock market. My work has been published in international publications and I have delivered talks at both academic institutions and business conferences around the world.