BR Properties has a loss of R$ 70.494 million in the 4th quarter
A BR Properties had a net loss of BRL 70.494 million in the fourth quarter of 2022, which represented a 49% worsening compared to the same period of 2021, when the company had a loss of BRL 47.438 million.
In turn, net income excluding depreciation, amortization and non-cash effects (FFO) reached R$ 51.356 million, a sixfold increase on the same basis of comparison. The FFO margin rose 152 percentage points to 163%.
Adjusted Ebitda (earnings before interest, taxes, depreciation and amortization) was R$5.241 million, a 90% decrease. The adjusted Ebitda margin retreated 49 percentage points, to 17%.
The company's net revenue was R$ 31.559 million, a decrease of 61%.
The net and adjusted financial result (balance between financial income and expenses) in the fourth quarter was positive at R$53.6 million, explained by the amortization of all debts in the third quarter and by the greater gain from cash investments.
It is worth remembering that the BR Properties sold 12 corporate buildings to Brookfield for BRL 5.920 billion last year, in one of the biggest transactions in the history of the Brazilian real estate market. The money from the sale of the buildings was used to pay all the debts and reduction of the company's capital.
General and administrative expenses dropped 10% in the fourth quarter, to R$27.582 million.
BR Properties had a net loss of BRL 1.523 billion in the accumulated of 2022. The company explained that this negative result was due to the effect of downward revaluations of the values ​​of its properties – both those sold throughout the year, and those remaining in the portfolio, whose revaluations took place at the end of the year and represented a loss of R$ 153.8 million.
Source: Moneytimes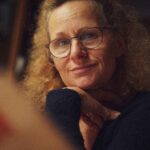 I am an author and journalist with a focus on market news. I have worked for a global news website for the past two years, writing articles on a range of topics relating to the stock market. My work has been published in international publications and I have delivered talks at both academic institutions and business conferences around the world.