Mining area surpasses industrial mining in Brazil for the 1st time in years, says Ibram
The areas of mininglegal and illegal, surpassed those occupied by mining industrial in Brazil for the first time in many years and are advancing further, said Tuesday the CEO of the Brazilian Mining Institute (Ibram), Raul Jungmann.
MapBiomas data presented by the head of Ibram this Tuesday show that mining accelerated and overtook industrial mining between 2018 and 2019, in a situation that had not occurred since the beginning of the century.
Gold mining, which Ibram does not differentiate between legal and illegal, reached 196,000 hectares in Brazil in 2021, against 170,000 hectares of industrial mining, said Jungmann, indicating concern about illegal activities.
"For the first time in a long time, we are reaching a situation in which the mining area, legal and illegal, is superior to the legal mining area", said Jungmann, noting that the topic concerns "very much" the institute, which represents giant mining companies in Brazil like OK, BHP It is Rio Tinto.
Ibram has acted to combat illegal mining, including seeking the federal government and several other national and foreign authorities to present contributions and suggestions that may curb the activity.
"Just repression, command and control is not enough, although they are evidently ultra-necessary, especially in this moment in which we are living. It is necessary to suffocate, remove, strangle the market in economic terms for this criminal sector", stated Jungmann.
Also this month, Ibram handed over an official letter to the Federal Revenue asking that the autarchy demand electronic invoices, replacing those prepared on paper, in gold mining operations, to combat illegal activities.
For the institute, which also represents gold miners such as AngloGold Ashanti and Yamana Gold, this is a necessary measure to curb, via traceability, the illegal production and sale of gold from this source.
"This combat has a reason for being, the fact that it destroys nature, destroys lives, leads to tragedies like the one we are seeing in Yanomami land, but it also unfortunately helps another enormous loss, which is the loss of the forest," he said. .
The topic of gold mining has gained prominence in the news since the beginning of the government of Luiz Inácio Lula da Silva, who drew attention to a humanitarian crisis that is slaughtering indigenous people in the Yanomami Territory, in Roraima. It is estimated that the region was invaded by over 20,000 miners who brought disease, malnutrition, sexual abuse, armed violence and deaths to the Yanomami, who have an estimated population of around 28,000.
Gold mining is an old problem in the region. When the reserve was demarcated and recognized by the government in 1992, authorities mounted an operation to expel thousands of miners. However, they have returned to the area in large numbers under former President Jair Bolsonaro, who championed mining on indigenous lands.
In the midst of Ibram's initiatives to combat illegal mining, organizations such as Central bank, IRS, CVM, Federal police, interpol, Ministries of Mines and Energy and Foreign Affairs, the European Union, the Swiss government, jewelry companies, Instituto Escolhas, among others, he highlighted.
The objective, according to Jungmann, is to discuss and offer instruments to eradicate illegal mining and also point out ways to institute a sustainable and lasting development project for the Amazon. In August, Ibram is going to organize the International Conference on the Amazon & Bioeconomy, in Belém (PA), where it plans to make progress on the topic.
Ibram also recently proposed that Itamaraty work with foreign governments to improve instruments to combat the illegal trade in gold extracted in Brazil.
Jungmann spoke during a press conference to comment on the results of mineral production in 2022.
Source: Moneytimes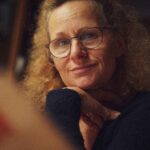 I am an author and journalist with a focus on market news. I have worked for a global news website for the past two years, writing articles on a range of topics relating to the stock market. My work has been published in international publications and I have delivered talks at both academic institutions and business conferences around the world.