Itaú (ITUB4): Not even Americanas (AMER3) spoiled 4Q22. Time to buy the stock?
O Itaú Unibanco (ITUB4) released yesterday (7), after the market close, its numbers for 4Q22. The result was in line with expectations, which is already a great relief for any creditor of the Americans (AMER3).
Even with the retailer's negative effect, the bank delivered a net profit of R$ 7.7 billion, with a return on equity of 19%, a good level. Without this effect, we estimate that ROE would have been 23%, with a sequential improvement in profitability.
The loan portfolio grew 3% in the quarterly comparison, totaling R$ 1.1 trillion. The rise was driven by real estate loans (+5%), credit cards (+5%) and the Chilean portfolio (+11%).
The company still had a spread gain, which stood at 8.7% in the quarter (on an annual basis), a gain of 0.1p.p. against the previous tri. The improvement came mainly from the lower cost of funding, as the loan portfolio has become more conservative.
Driven by the Americanas case, default grows 23% in the quarter
Itaú (ITUB4): The big point of attention
Now, let's go to the main point of attention: as expected, defaults rose, but much less for Itaú than for Santander, which released its numbers last week.
In the case of Itaú, the total bad debt expense was R$ 9.8 billion, a quarterly growth of 23%, mainly due to the Americanas case.
The bank provisioned 100% of its exposure to the retailer, of BRL 1.3 billion, as credit loss, which we consider to be a wise decision, as it "clears the stone" and allows investors to look ahead. Excluding this effect, bad debt expense would have grown 6% quarterly, something still under control.
Itau is out of tune…
Source: Moneytimes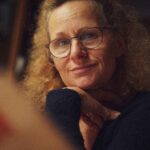 I am an author and journalist with a focus on market news. I have worked for a global news website for the past two years, writing articles on a range of topics relating to the stock market. My work has been published in international publications and I have delivered talks at both academic institutions and business conferences around the world.