Inter's bet (INBR32) that puts it in the US real estate market for good
The actions of Banco Inter (INTR;INBR32) rose moderately (+1.4%) in the Nasdaq trading session this Wednesday (8), after fintech announced the purchase of 100% of the share capital of YellowFia company focused on real estate credit operating in the USA.
The bank also announced, as part of the transaction, the arrival of Cassio Segura, one of YellowFi's partners and former CEO of Banco do Brasil Americas (BB Americas) to the executive board, as responsible for the new business front.
The acquisition of YellowFi is part of the plan to expand financial solutions for those who want to make investments and financial transactions in the US real estate market.
In favor of the new venture, there is a volume of US$ 100 million deposited in the international accounts (Global Accounts) of Banco Inter, belonging to an approximate base of 1 million customers in the Brazil it is us USA.
In the statement made by the CEO Joao Vitor Menin, the transaction represents the bank's approach to "inorganic growth [via compra de outras empresas] and for the expansion of products supplied to the growing customer base".
Menin points out that the new segment should be "easily incorporated into the ecosystem" of fintech products and services already in place and promises the acquisition of "talent and expertise in products" as a way to expand growth.
Who is the company acquired by Inter
Founded in 2014, YellowFi reached the corporate world with the objective, in the company's words, of "democratizing access to investment in the real estate market".
Through the real estate fund Brickell Bay Mortgage Opportunity Fund LP, The company makes investments in home equity loans (mortgages) in the Florida home market.
YellowFi's investment product became more targeted after the boom in the US real estate market in 2021. At the time, a scenario that combined a limited stock of homes and materials with an explosion in demand from new owners was able to dramatically increase property prices, also inflating mortgage lending rates.
After sustaining a peak of 7.24% at the end of 2022, the average rate on mortgage bonds maturing in 30 years stands at 6.36%, according to the measurement made by the financial website Bankrate.
Source: Moneytimes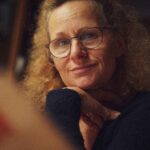 I am an author and journalist with a focus on market news. I have worked for a global news website for the past two years, writing articles on a range of topics relating to the stock market. My work has been published in international publications and I have delivered talks at both academic institutions and business conferences around the world.