Entity deems Iconic initial coin offering irregular
The National Financial System Registry Council (CRSFN) judged that the Initial coin offering (ICO) of Iconic, a blockchainwas an irregular collective investment because it was not registered in the Securities and Exchange Commission (CVM).
After an investigation by the municipality, it concluded that the token would be a security and would need to be duly registered.
In 2018, Iconic used the funds raised through the NIC token to implement the Iconic Ecosystem project, a platform that aims to unite entrepreneurs and investors from cryptoactive.
"CRSFN, unanimously, has just judged the first crypto case (SEI process 10372.100089/2021-71 – Iconic Intermediação de Negócios e Serviços Ltda. and others vs. CVM)", says the opinion. "Iconic's ICO, from 2018, was considered irregular collective investment, without proper registration with the CVM."
Rapporteur Ilene Patricia de Noronha, from the CVM, considered the Howey test to delimit whether or not the investment would be a security. Among the points raised, the characterization of a collective investment contract was discussed, even when the payment instrument is not fiduciary currency
"Despite the provisions of the Nic token white paper indicating a utility token, the nomen iuris, the Nic token was indeed a popular way of raising savings for investment and participation in the risk of the acquirer of the digital asset".
According to the opinion, the Vasco token, on the contrary, is a good example of a regular token, as there is no risk sharing with the token acquirer, but such protection via remuneration referring to the credit right performed or to be performed .
According to Tiago Severo, managing partner of the banking practice at Caputo, Bastos e Serra Advogados, the lack of federal legislation by the end of last year opened the door to doubts about irregularities in the crypto world.
"There are still many gray areas in the Brazilian context, considering that decentralized exchanges do not comply with the reporting rule for the Federal Revenue, for example", he comments.
Source: Moneytimes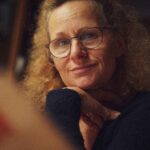 I am an author and journalist with a focus on market news. I have worked for a global news website for the past two years, writing articles on a range of topics relating to the stock market. My work has been published in international publications and I have delivered talks at both academic institutions and business conferences around the world.