BB Seguridade (BBSE3): Strong profit coming? See what to expect from this Thursday's result
O BB Security (BBSE3), the insurance arm of the Bank of Brazil (BBAS3) and one of the darlings among investors, releases its balance sheet for the fourth quarter next Thursday (9), before market opening.
And analysts are putting their chips on the company, with the promise of yet another strong result. O BTG Pactualwhich raised the paper's target price from BRL 40 to BRL 42 earlierexpects net profit of BRL 1.8 billion in the fourth quarter, in line with what the data from SUSEP of December suggested.
"We were 14% above our previous estimate, implying an advance of 50% on an annual basis and 12% above consensus".
To the greatusing data released by the SUSEPBB will announce strong results, with BrasilPrev (pension) growing profit by 96% in the quarter and 4.5% in the year, BrasilCap (capitalization) increasing profit by 68% in the quarter and 150.2% in the year and BrasilSeg with increase of 58.6% in the year.
"Therefore, we estimate a consolidated profit of R$ 1.9 billion (up 15.2% in the quarter and 55% in the year), slightly above the market expectation of R$ 1.63 billion", he says.
O harvest sees BB beating its projections. "We hope that the good times continue, especially for Brasilseg", she says.
With this, the bank calculates net income of R$ 1.5 billion for BBSE.
For the year, Safra expects non-interest operating income to grow by 28%, above the top of the guidance (27%), while net income should reach R$5.8 billion.
Source: Moneytimes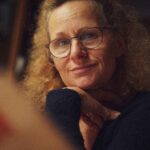 I am an author and journalist with a focus on market news. I have worked for a global news website for the past two years, writing articles on a range of topics relating to the stock market. My work has been published in international publications and I have delivered talks at both academic institutions and business conferences around the world.