The famous collection of NFTs on Ethereum, Cryptopunks, is now on the Bitcoin (BTC). Although it is not official, nor created by Yuga Labs – the company behind the "Cryptopunks" and the "Bored Apes" – the idea has already caught the attention of great collectors.
The original Cryptopunks collection belongs to the same ecosystem as the also famous "bored monkeys", and they recently entered into a product partnership with Tiffany.co to create pendants based on the NFTs – where only holders can buy.
The "punks" in the network of Bitcoin are possible thanks to the "Ordinals" project that allows non-fungible tokens (NFTs) to be stored on the Bitcoin blockchain.
The process occurs by inscribing metadata in units of satoshis – the smallest unit of a bitcoin – in such a way that individual identities are linked to them.
Therefore, satoshis become "non-fungible" and can be tracked and transferred as a NFT. This is all possible thanks to two upgrades to the Bitcoin network, Segwit in 2017 and Taproot in 2021.
"Cryptopunks" visit the Bitcoin (BTC) blockchain
Through the collection website it is possible to mint the complete collection of the Cryptopunks collection, but for that it is necessary to run a complete network validator node, or "full node", as explained on the website itself.
The project defines itself as "the first collection of 10,000 NFTs in Bitcoin".
The arts are pre-registered on the blockchain, but have not been linked to any satoshi on the network. This process is up to anyone interested in "lying", or minting, a CryptoPunk in Bitcoin.
A well-known internet NFT researcher, calling himself Leonidas.og, describes the process as "an interesting new model for inscribing a collection in ordinals that reduces the creator's initial cost".
"The person who created this site did not enter anything. They just uploaded the exact art that anyone can take and enter. The website checks the blockchain in search of the first inscription that corresponds to this file and then this punk appears as "brother-in-law" on the site", he explains.
Currently 1,112 out of 10,000 have already been minted, including by the holders of official Cryptopunks on the Ethereum network.
Source: Moneytimes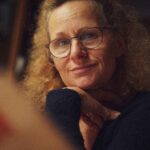 I am an author and journalist with a focus on market news. I have worked for a global news website for the past two years, writing articles on a range of topics relating to the stock market. My work has been published in international publications and I have delivered talks at both academic institutions and business conferences around the world.