Use of used cooking oil for biodiesel advances 30% and breaks record in 2022
The use of kitchen oil for biodiesel production reached a volume of 148 million liters in 2022, 30% more than the year before.
According to data from National Agency of Petroleum, Natural Gas and Biofuels (ANP) compiled by the Association of Biofuel Producers of Brazil (Aprobio), the advance of the raw material occurred despite the 7% drop in the production of biodiesel due to the maintenance of the blend of biodiesel with diesel fossil fuel at 10% last year.
According to Aprobio, cooking oil is a potentially polluting item and, in addition to adding value to the product, biodiesel production organizes collection chains for industrial application.
The association points out that, as it is a residual raw material, greenhouse gas (GHG) emissions are not attributed to the production from this input, which generates more decarbonization credits (CBIOs) per volume produced for the RenovaBio program of the than other biofuel sources.
Used cooking oil represents only 2.25% of the total input converted into biodiesel in the Brazilbut its share is close to 21% in the Southeast, according to the ANP.
"In addition to the environmental benefits, social inclusion and job and income generation across the country, reconciling food and energy security, the expansion of the mixture has the potential to transform used cooking oil into clean energy, which is a great achievement. to the economy circulate", analyzes Aprobio's superintendent director, Julio Cesar Minelli.
Source: Moneytimes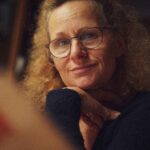 I am an author and journalist with a focus on market news. I have worked for a global news website for the past two years, writing articles on a range of topics relating to the stock market. My work has been published in international publications and I have delivered talks at both academic institutions and business conferences around the world.