Concerned about the shrinking population of the Chinagovernment policy advisers have come up with more than 20 recommendations for boosting birth rates, though experts say the best they can do is slow the population decline.
China has put itself in a demographic hole largely through its one-child policy imposed between 1980 and 2015.
Authorities have raised the limit to three in 2021, but even during Covid-19 times at home, couples are reluctant to have children.
Young people cite high childcare and education costs, low incomes, a weak social safety net and gender inequalities as discouraging factors.
Join Money Times Telegram!
Access the news that enriches your day in real time, from the economic and investment markets to relevant topics in Brazil and the world. Click here and take part!
Proposals to raise the birth rate, made at the annual meeting of the People's Political Consultative Conference of China (CPPCC) this month, range from subsidies for families raising their first child instead of just their second and third, to expanding the free public education and improve access to fertility treatments.
Experts interpreted the large number of proposals as a positive sign that China is urgently addressing its aging and declining population, after data showed the population shrank for the first time in six decades last year.
"You can't change the downward trend," said Xiujian Peng, a senior fellow at the Center for Policy Studies at Victoria University in Australia.
"But without any policy to encourage fertility, fertility will decline further."
A motion by CPPCC member Jiang Shengnan that young men work just eight hours a day so they have time to "fall in love, get married and have children" is key to ensuring that women are not overworked, Peng said.
Giving incentives to have a first child can encourage couples to have at least one child, she said.
Many provinces currently only subsidize second and third children.
To help ease the pressure on young families, the National Health Commission (NHC) issued draft rules on Wednesday that would allow qualified individuals to run day care for a maximum of five children aged up to three years old.
China's birth rate last year dropped to 6.77 births per 1,000 people from 7.52 births in 2021, the lowest on record.
Source: Moneytimes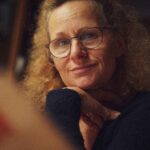 I am an author and journalist with a focus on market news. I have worked for a global news website for the past two years, writing articles on a range of topics relating to the stock market. My work has been published in international publications and I have delivered talks at both academic institutions and business conferences around the world.