At New York's most exclusive whiskey bar, a shot can cost $1,300
Japanese whiskey fanatics don't usually look for their drink of choice on the chinatown in New York. But soon they will.
In an alley off the Bowery, behind a camouflaged door at the back of popular yakitori spot Kono , is the pocket-sized Beatbox.
On March 21, the whiskey and vinyl room opens to the public. Or at least for guests who have dined at Kono or know someone who has.
The intimate, mid-century modern-style beatbox follows the Japanese custom of ichigen-san okotowari, or the "you need to meet someone" concept.
Join Money Times Telegram!
Access the news that enriches your day in real time, from the economic and investment markets to relevant topics in Brazil and the world. Click here and take part!
Kono regulars and friends of Kono regulars will get priority access to reserve the 100 square foot bar. New customers can try submitting orders through Instagram.
"We're not trying to create artificial exclusivity," says partner Selwyn Chan. He points to the intimacy of the space — the room can only accommodate groups of two to four people — as the reason for keeping the guest list low.
The dimly lit lounge-style bar pays homage to the Japan from the 1960s, with antique wooden cabinets, a brown velvet armchair and a gray shag rug.
The room is dominated by a wall of rare Japanese whiskeys, sold in 2-ounce shots or whole bottles; leftovers can be taken home, or as is the case in "bottle storage" bars in Japan, the Beatbox also stores the remaining contents for a future visit.
No cocktails except highballs. The emphasis here is on pours, which, at the higher end, include Yamazaki's lauded Sherry Cask whiskey, which costs $1,300 a glass.
The soundproof space is equipped with a turntable, two hi-fi speakers and rows of vinyl from chef, partner and former break dancer Atushi Kono's personal collection, ranging from The Beatles to jazz guitarist Wes Montgomery and Run-DMC. (Guests can also bring their own LPs.)
Each reservation – available at 5 pm, 8 pm and 10 pm – lasts 60 minutes, or the approximate length of most albums.
Chan expects a long line of customers, as Japanese whiskey is one of the most popular commodities in the spirit world.
Among Beatbox's most expensive drinks are glasses of smoky Hakushu 25 or Hibiki 30 with brown sugar, which cost upwards of $1,000. But there are more reasonable options, like Chita, for $28 a serving.
Chan and Kono collaborated with alcohol giant Suntory Holdings Ltd. to create the Beatbox, splitting the construction cost.
For six months now, the drinks brand has been using the space to entertain customers. His whiskeys will be on display for the next two months, but customers can order more shots (there's no menu); Beatbox will stock about five dozen options in total when it opens.
Starting this summer, the team will expand the selection to include about 75 glass options, including sought-after labels like Karuizawa's 19 Year Old ($650 for 2 ounces), the Nikka Taketsuru 25 ($900) and Ichiro's Hanyu the Joker (which is over $800 a dose based on market price).
During the hour when customers have space, servers will do everything from flipping discs to refreshing a highball – just press the call button located on a side table and someone will come in. whiskeys in the bottle.
Prices, which vary based on market value, start at around US$2,500 for the Yamazaki 18 Year Limited Edition and go up to US$14,000 for the Hibiki 30 Year Kacho Fugetsu Limited Edition.
In addition to Beatbox's well-known roots, the owners say they are inspired by the Japanese culture of small stand-up bars known as tachinomis, merged with the global trend of retro-themed listening room bars that continue to proliferate.
Beatbox also expands on New York's love affair with Japanese whiskey, highlighted at places like the Lower East Side Japanese cocktail spot Goto , and the Upper East Side's whimsically decorated cocktail bar NR, as well as newer venues like Gramercy's innovative, drink-focused Martiny's and upscale lounge Flatiron Shinji's. But no one in town stocks the kind of rare, discontinued bottles that Beatbox will offer.
The trick is going in to taste them.
Source: Moneytimes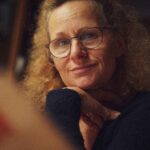 I am an author and journalist with a focus on market news. I have worked for a global news website for the past two years, writing articles on a range of topics relating to the stock market. My work has been published in international publications and I have delivered talks at both academic institutions and business conferences around the world.