On Tuesday (21), at 11 am, the Public Safety Commission will analyze a request for the former director of the Brazilian Intelligence Agency (Abin) and current federal deputy Delegado Ramagem (PL-RJ) provide clarification on the use of a secret system for monitoring people by the intelligence agency during the government Bolsonaro.
According to the author of the application, Senator Jorge Kajuru (PSB-GO), as recently reported by the press, the FirstMile tool, developed by the Israeli company Cognyte, was used by Abin between 2019 and 2021, "indiscriminately and without justification". Alexandre Ramagem Rodrigues, elected federal deputy for the PL last year, was at the head of Abin.
"The software was acquired at the end of 2018, for BRL 5.7 million, still in the management of Michel Temerand would have been used to monitor several people throughout the administration of Jair Messias Bolsonaro until mid-2021", explains Kajuru.
FirtsMile is able to identify the location of cell phones anywhere in Brazil and capture the history of travel, based on communication data exchanged between devices and mobile operator towers (2G, 3G and 4G).
"The reported facts are very serious, as Jair Bolsonaro's management may have used this tool to spy on disaffections and political opponents. This is an affront to the democratic rule of law. The possibility of indiscriminate monitoring of people, in itself, is perplexing", says the senator.
Crimes against public administration
CSP senators will again analyze a bill that gives priority, in all instances of the Judiciary, to civil actions of administrative impropriety and criminal actions that investigate crimes against the public administration.
At the meeting on March 14, Senator Fabiano Contarato (PT-ES) requested a regimental view for PL 1,431/2021. Rapporteur of the matter, Senator Alessandro Vieira (PSDB-SE) is in favor of the project, but presented four amendments.
The project, also authored by Senator Kajuru, amends the Code of Criminal Procedure (Decree-Law 3689, of 1941) to determine priority in the processing of cases for embezzlement (misappropriation of assets); insertion of false data in the information system; concussion (demand undue advantage); Excess tax (improper tax collection); passive and active corruption (asking for or receiving undue advantage or promise of such advantage); and influence peddling (asking for or demanding an advantage to influence a public official's decision).
The text also modifies the Law of Administrative Improbity (Law 8,429, of 1992) to prioritize the processing of civil proceedings of administrative improbity.
Source: Moneytimes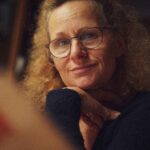 I am an author and journalist with a focus on market news. I have worked for a global news website for the past two years, writing articles on a range of topics relating to the stock market. My work has been published in international publications and I have delivered talks at both academic institutions and business conferences around the world.