Some of the events in the world of cryptocurrencies have gained greater prominence among users and enthusiasts of this market. This week, direct and indirect results were seen after the banking crises in the United States. For protection, the bestselling author of "Rich Dad, Poor Dad" recommends buying gold, silver and Bitcoin (BTC). Ledger, a company that manufactures virtual wallets, arrived in Brazil and sold out of stock in less than a day.
Check below the five most read news of the Crypto Times between the 13th to the 17th of March:
5 – Another famous person falls into a scam involving cryptocurrencies and has a loss of R$ 318 thousand; understand
Cryptocurrency scams are impacting the lives of public figures. This time the winner of the reality show The farm, Lucas Viana, left with a loss of R$ 318 thousand. According to Viana, the investment was made after a friend recommended the application that would supposedly yield 10% per month.
4 – The alleged cryptocurrency scam involving Palmeiras players; understand
The scam by the company that allegedly offered cryptocurrency investment is not so new to the market. The player Mayke himself, from Palmeiras, and the former midfielder of the club, Gustavo Scarpa, may have lost about R$ 11 million in investments because of this.
3 – 'Crises are just beginning', says author of 'Pai Rico, Pai Pobre'; see what he's buying
Robert Kiyosaki, author of the bestseller "Rich Dad, Poor Dad", returned to comment on his social networks about the recent bankruptcy of SVB banks, Silvergate and the forced closure of Signature Bank. He says the "crashes and crises are just beginning" and the time is now to buy gold and silver as well as Bitcoin.
2 – Ledger runs out of stock in Brazil in less than a day
Ledger, a company that manufactures virtual wallets, sold out of stock in Brazil one day after announcing that it would officially arrive in the country, in partnership with KaBuM!, one of the largest e-commerce platforms in Latin America.
1 – Ledger officially arrives in Brazil through Kabum
This is not the company's first venture in Brazil. Recently, the company announced the Portuguese version of the virtual wallet application, Ledger Live.
Source: Moneytimes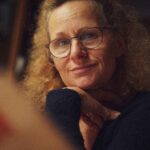 I am an author and journalist with a focus on market news. I have worked for a global news website for the past two years, writing articles on a range of topics relating to the stock market. My work has been published in international publications and I have delivered talks at both academic institutions and business conferences around the world.