O USB BB said he did not believe that the cash generation of light (LIFT3) will be enough to pay all of the company's debt until the end of the distribution concession in 2026.
"Light's distribution will continue to report a low Ebitda, driven by non-technical losses above the regulatory level, in addition to its debt large, which will require extra funding to pay off the obligations in 2025," the bank said.
The report signed by Giuliano Ajeje highlights the non-technical losses, which, for the analyst, should remain high, "driven by the structural challenge in the Rio de Janeiro concession".
According to UBS BB, a significant portion of customers are located in areas with high crime rates, imposing risks for the company's technical teams to perform maintenance.
UBS BB continues with a "neutral" recommendation for Light shares, with a target price of BRL 3, compared to the current BRL 2.40.
All about a grant
Unlike other companies in the sector, Light Sesa's concession is the only distribution concession held by Light SA – which, in the analysts' assessment, increases the risks to the group.
The company has until June 2023 to show interest in the renewal. After that, Aneel theoretically has 18 months to respond (end of 2024).
"The market consensus is that Light needs negotiate with Aneel the early renewal of the concession, thus giving greater security to shareholders and creditors", said XP in a February report signed by Camilla Dolle and her team.
However, analysts say, for the renewal to take place, it would be "prudent" to revise the contract and create more realistic loss targets.
What if Light does not have the concession renewed?
In the event of non-renewal of the concession, Light would have approximately R$10 billion to receive referring to assets in which it invested and which have not yet been depreciated (RAB).
According to Dolle, the payment would probably be made by the next concessionaire, via grant. But, he says, "probably" there would still be discussions about deadlines and amount to be actually received.
"A point of attention is a possible complexity for the Rio de Janeiro state find other private operators with an interest in operating in Light's concession area and still pay the grant volume" .
Source: Moneytimes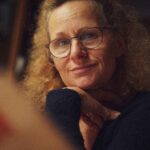 I am an author and journalist with a focus on market news. I have worked for a global news website for the past two years, writing articles on a range of topics relating to the stock market. My work has been published in international publications and I have delivered talks at both academic institutions and business conferences around the world.