The Treasury Secretary U.S, Janet Yellentold bankers on Tuesday it was prepared to step in to protect account holders at smaller U.S. banks suffering from deposit drains that threaten to cause further contagion amid the worst financial system turmoil in more than a decade.
In a speech aimed at calming nerves rattled by two bank failures, banks earlier this month, Yellen said the US banking system is stabilizing and the steps taken to secure deposits in those institutions showed a "firm commitment" to ensuring that account holders' savings and banks remain safe.
"The measures we took were not focused on helping specific banks or classes of banks. Our intervention was necessary to protect the banking system of the United States as a whole," Yellen told an American Bankers Association conference.
"And similar actions may be warranted if smaller institutions experience deposit outflows that pose a risk of contagion," he added in prepared remarks that drew strong applause from bankers.
Yellen, speaking more than a week after the closure of Silicon Valley Bank and Signature Bank, said the "decisive and forceful" actions were strengthening public confidence in the US banking system and protecting the economy. economy.
She said a "dynamic and diverse banking system" is needed to support the US economy, with large, medium and small banks playing a role to support households, small businesses and increase competition in financial services.
The Treasury chief said she is currently focused on restoring trust among account holders, but will assess banking regulations to determine whether adjustments are needed to deal with the risks banks face today, which are more focused on interest rates and liquidity than on asset quality.
She added that the situation is "very different" from the global financial crisis of 2008-2009, when subprime mortgage assets put many banks under stress, and that the financial system is "significantly stronger than 15 years ago".
Source: Moneytimes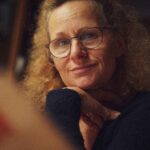 I am an author and journalist with a focus on market news. I have worked for a global news website for the past two years, writing articles on a range of topics relating to the stock market. My work has been published in international publications and I have delivered talks at both academic institutions and business conferences around the world.