The Department of Commerce U.S on Tuesday unveiled proposed rules to prevent $52 billion of semiconductor manufacturing and research funding from being used by the China and other countries considered to be of concern.
The proposal limits recipients of US funding from investing in expanding semiconductor manufacturing in foreign countries such as China and Russia, and limits recipients of incentive funds from engaging in joint research efforts or technology licensing with an entity foreign considered worrying.
The measure covers semiconductors "including current-generation chips and mature process technology used for quantum computing, in radiation-intensive environments, and for other specialized military capabilities."
The Secretary of Commerce, Gina Raimondosaid that "these barriers will help ensure that we stay ahead of the competition for decades to come."
The Commerce Department plans to begin accepting applications in late June for a $39 billion semiconductor manufacturing subsidy program.
The bill also creates a 25% investment tax credit for building chip factories, estimated at $24 billion.
In October, the department issued new export controls to prevent China from getting certain semiconductor chips made anywhere in the world with US equipment, expanding its reach in its bid to slow Beijing's technological and military advances.
The rules build on restrictions sent in letters last year to major tool makers KLA, Lam Research and Applied Materials, effectively requiring them to halt shipments of equipment to all-Chinese companies that make advanced logic chips.
The Commerce Department said on Tuesday it will tighten controls by aligning technology shipment limits between export controls and national security protections and will include "a more restrictive limit for logic chips than that used for export controls." .
Source: Moneytimes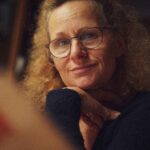 I am an author and journalist with a focus on market news. I have worked for a global news website for the past two years, writing articles on a range of topics relating to the stock market. My work has been published in international publications and I have delivered talks at both academic institutions and business conferences around the world.