O Brazil entered, for the first time, the list of the ten countries with the highest cumulative installed power of photovoltaic solar source.
The country ended 2022 with 24 gigawatts (GW) of solar operating power. With this result, the country took eighth place in the international ranking.
According to Brazilian Association of Photovoltaic Solar Energy (Absolar), The data considers the sum of large solar plants and small and medium-sized own solar generation systems, installed on roofs and facades of buildings, for example, in addition to small plots of land. The balance takes into account the total power accumulated at the end of 2022.
According to Absolar, the eighth place in the Brazil is due to the fact that 10 GW of power was added in 2022.
Last year, the solar sector attracted more than BRL 45.7 billion in new investments, a growth of 64% compared to investments made in the sector in 2021.
When analyzing the accumulated installed capacity of solar technology between 2021 and 2022, Brazil rose five positions in the world ranking, moving from 13th place in 2021 to eighth in 2022.
The ranking is led by China (392 GW), followed by U.S (111 GW), Japan (78.8 GW), Germany (66.5 GW), India (62.8 GW), Australia (26.7 GW), Italy (25 GW), Brazil (24 GW), Netherlands (22.5 GW) and South Korea (20.9 GW).
The solar source became the second largest in the national electrical matrix in January of this year. Today it has 26 GW in operation in Brazil, responsible for more than R$ 128.5 billion in investments and more than 783.7 thousand jobs accumulated since 2012.
"In addition to being competitive and affordable, solar energy is quick to install and helps ease consumers' pockets, reducing their electricity costs by up to 90%," said the Chairman of the Board of Directors of Absolar, Ronaldo Koloszuk.
Source: Moneytimes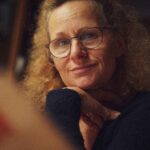 I am an author and journalist with a focus on market news. I have worked for a global news website for the past two years, writing articles on a range of topics relating to the stock market. My work has been published in international publications and I have delivered talks at both academic institutions and business conferences around the world.