A Positivo Tecnologia (POSI3) reported net income of BRL 136.9 million in the fourth quarter of 2022. The amount represents an increase of 227.1% compared to the same period in 2021.
Between January and December, the figure reached R$ 306 million, rising 51% compared to the accumulated result of the previous year and 76% on an adjusted basis.
Between October and December of last year, Ebitda totaled R$ 241.5 million, an annual increase of 161.8%. The result was boosted by more complex projects with high margins, as well as commercial sales, a segment that includes sales to companies and public institutions. In this scenario, the Ebitda margin jumped 10.5 percentage points compared to a year earlier, to 19.1%.
The commercial segment and special projects also boosted net revenue. In the quarter, the figure totaled R$ 1.074 billion, 17.9% above the result reported in the same period of the previous year. In the accumulated of 2022, net revenue was BRL 4.993 billion, an annual increase of 48.4%.
In the commentary on results, the company also highlights the increase in return on invested capital (ROIC), which reached 30.8%.
The index was the highest reported in the year and represents an increase of 9.4 percentage points compared to the fourth quarter of 2021, due to the higher operating result in the period.
The leverage ratio of Positivemeasured by net debt/Ebitda, reached 1.6 times at the end of 2022, returning to the level of a year earlier.
Compared to the previous quarter, it fell by 0.3 percentage points. "Debt is well under control, most of which are long-term", says the company's CEO, Hélio Rotenberg. "We have some salaries this year, but nothing that scares", he adds in an interview with Broadcast.
Source: Moneytimes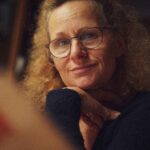 I am an author and journalist with a focus on market news. I have worked for a global news website for the past two years, writing articles on a range of topics relating to the stock market. My work has been published in international publications and I have delivered talks at both academic institutions and business conferences around the world.