the market of actions Brazilian lived a week full of events that weighed on the Ibovespa. The index closed with an accumulated drop of 3.09%, dragged down by negative news abroad and an equally complicated dynamic in the domestic scenario, after the decision of the central bank to keep the Selic rate at 13.75%.
Check below the repercussion with the five news that moved with the Money Times in the period:
5th place – Dividends of up to 71%: The 7 Ibovespa shares that pay more than the 13.75% Selic
Six Ibovespa companies distributed more dividends in the last 12 months than the current level of the Selic, the basic interest rate in Brazil, of 13.75%, shows the survey carried out by Economatica/TC, at the request of Money Times.
Check out the full article here.
4th place – Another delivery company says goodbye to Brazil; Consumers have fewer and fewer options
99 Food will close its activities in Brazil, following the movement of Uber Eats, which left the country in March 2022. The activities will be active until April 17th.
Check out the full article here.
3rd place – End of an era: 4 companies say goodbye to investors; see which ones
Important companies, with decades of experience, are reaching the end of an era and saying goodbye to a relevant position. After being snapped up by giants in their business segments, companies end a cycle and ask for the cancellation of their publicly traded registration.
Check out the full article here.
2nd place – Gringos withdraw almost BRL 1 billion from B3 in a single day; see what was the biggest daily output of the month
Foreign investors continue to sell shares on B3 this month. In financial market jargon, it is said that the gringos are "punching the bamboo". And the pace of sales is increasingly intense.
Check out the full article here.
1st place – Ibovespa: 'With pain in our hearts, we reset our short position on the Brazilian Stock Exchange', says XP manager
XP Asset's macro strategy manager, Bruno Marques, seems pessimistic about Brazil amid the country's risks, such as high interest rates. In this Thursday's episode of the Market Makers podcast, the manager revealed that he zeroed out his position on the Brazilian stock exchange last Wednesday (22).
Check out the full article here.
Source: Moneytimes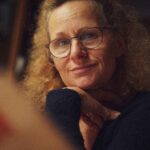 I am an author and journalist with a focus on market news. I have worked for a global news website for the past two years, writing articles on a range of topics relating to the stock market. My work has been published in international publications and I have delivered talks at both academic institutions and business conferences around the world.