O Brazil must provide up to half of the soy that Argentina will import to keep operations at its industrial park active, in the face of a historic drought that devastated the 2022/23 harvest in the country, which is usually the largest exporter of oil and oilseed meal, according to analysts interviewed by Reuters.
Faced with an Argentine harvest estimated by the market at around 25 million tons, against 42 million last season, the neighboring country will be able to import up to 10 million tons of soy, or more than double the volume acquired in previous years, when origin was mainly the Paraguay.
With a record harvest, Brazil could increase shipments to Argentina by at least ten times, said the head of Latam Grains at hEDGEpoint Global Markets, Sol Arcidiacono, who operates in Rosario, the main Argentine production hub of bran and soybean oil. soy.
She recalled that the annual average of soy shipments from Brazil to Argentina would normally be 300,000 tons, but in 2023, Brazilians could be responsible for supplying at least 3 million tons, since Paraguay would not be able to supply the volumes. additional funds needed by Argentines.
"(There is) a chance of reaching 5 million tonnes if international soymeal prices pay off – and I believe they will – as the supply of Argentine soymeal is difficult to replace," said Arcidiacono.
The expert pointed out that, in addition to the country facing one of the worst droughts in 100 years, which reduced the oleaginous crop by 45% compared to initial estimates, sales by Argentine farmers is the lowest in 20 years.
"They are holding soybeans until harvest, without pricing," she said, noting that this would be one more of the factors that also drive imports to record levels this season.
According to Arcidiacono, the price of grain has been a problem at the time of sale, both due to the lack of references and negative crushing margins, since supply is still low in the neighboring country, also considering that the harvest is just beginning and imports in Brazil are still relatively small.
"Brazil, if it confirms a harvest of more than 152 million tons, would have the capacity to export up to 97 million tons (to all destinations) and would be able to meet practically all of Argentina's import demand", said the director of the consultancy Cogo, Carlos Cogo.
He agrees that Brazil will be able to export 5 million tons of soybeans to Argentina, or more, especially if China –biggest buyer of Brazilian grain– comes with a smaller appetite.
Cogo pointed out that Paraguay is also an important supplier, but has limited supply, as its soy crop is estimated at around 8.8 million tons. O US Department of Agriculture (USDA) estimates the 2022/23 Paraguayan harvest at 10 million tons.
Bolivia and Uruguay will also be options for suppliers, even if in smaller volumes, added the analyst at Crops & Market Luiz Fernando Roque.
Roque commented that Brazil shipped almost 230,000 tons of oilseeds to the Argentines in the first two months of 2023, against only 167 kilograms in the same period last year, which indicates that volumes will increase throughout the year.
"This year, imports from Argentina should jump to 10 million tons, because the losses are very high, and even then they will have to reduce crushing."
awards
Arcidiacono, from hEDGEpoint, pointed out that the increased interest in imports should continue in the last quarters of the year, in the midst of elections in the country, increasing political and macroeconomic uncertainties, and very small carry-over stocks due to the lowest harvest in two decades.
"The basis (premium) and prices will have support at this time of year," he said.
A market source said, on condition of anonymity, that there are reports of shipments of Brazilian soybeans leaving for Argentina from Porto Murtinho, in Mato Grosso do Suland even Santarém, in the For.
"I understand that the price in Brazil dropped so much with the record harvest, that it became feasible to import (Argentina) even from Arco Norte terminals", said the source.
The interlocutor recalled that, in addition to historical production, sales by Brazilian farmers have been good in recent weeks, with producers without space to store grains.
"The basis of soy in Brazil follows with a discount in relation to the quotation of the Chicago Stock Exchange", he pointed out.
Agrinvest soybean analyst Eduardo Vanin commented in a report that if premiums in Brazil continue to fall, the account will remain viable for foreign buyers, which could increase the potential for imports of Brazilian soybeans by Argentines, and intensify competition with Paraguayan suppliers.
According to him, grain producers in Mato Grosso do Sul are estimating a record export of 1.6 million tons of soybeans to Argentina via Porto Murtinho and across the dry border to Concepción, Paraguay.
It is possible that there are shipments from other ports, but the options are limited, as the ships going to Argentina would be smaller and the trading companies avoid ports with long waiting times in order not to pay "demurrage", which is a penalty for possible delays in boarding , said Vanin.
Source: Moneytimes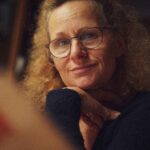 I am an author and journalist with a focus on market news. I have worked for a global news website for the past two years, writing articles on a range of topics relating to the stock market. My work has been published in international publications and I have delivered talks at both academic institutions and business conferences around the world.