With a fall of more than 30% in a single trading session, the Multilaser (MLAS3) reached a historic low on the Stock Exchange this Wednesday (29).
The roles of the product manufacturer electronics it's from computing skidded 36.7% today, reaching the level of R$ 1.43, the lowest price since the IPO in 2021. In its debut on B3, Multilaser saw its share reach almost R$ 13.
The market did not like the results released by the company the day before, when it presented a loss of BRL 205 million in the fourth quarter of 2022.
Multilaser had a drop in net revenue, which totaled R$ 1.1 billion, while selling expenses and general and administrative expenses soared by around 40% and 66%, respectively.
Ebitda (earnings before interest, taxes, depreciation and amortization) was negative by BRL 150.4 million in the quarter, compared to a positive result of BRL 153.5 million in the last three months of 2021.
Speeches by the CEO gave greater weight to the downward movement in shares. Alexandre Ostrowiecki signaled that the first half of the company will be difficult, still affected by the migration to the new ERP system.
"In the short term, we are going through important turbulence before the skies open", said the executive.
Broker cuts recommendation
A broker added fuel to the fire by cutting Multilaser's recommendation to "underperform" (expected performance below the market average, equivalent to "selling").
According to Itaú BBA, Multilaser's fourth quarter results are a clear demonstration of the difficulty of doing business in the Brazilian industry. Analysts classify Multilaser's damage as the quantification of a perfect storm. And the coming quarters shouldn't be much better.
"We believe that the next two/three quarters will be very challenging for MLAS3", comment Thiago Kapulskis and Cristian Faria, who signed the report published this Wednesday.
Due to uncertainties surrounding the name and not encouraging prospects for the first quarterly balance of 2023, BBA cut revenue, Ebitda and profit estimates. The brokerage now considers a net loss of R$ 49 million for the company this year, against a previously projected profit of R$ 531 million.
Revenue estimates shrank 18% to 4.2 billion reais, down 4.2% year-on-year. The new projected Ebitda is BRL 236 million, against the previous forecast of BRL 656 million.
BBA's target price for Multilaser shares is R$1.50. In the brokerage's assessment, greater efficiency and the focus on cash generation are important signals to give investors.
Source: Moneytimes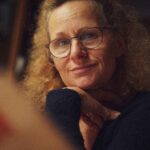 I am an author and journalist with a focus on market news. I have worked for a global news website for the past two years, writing articles on a range of topics relating to the stock market. My work has been published in international publications and I have delivered talks at both academic institutions and business conferences around the world.