O meliuz (CASH3) reached an agreement with the Banco Votorantim (BV) this Friday (31st) regarding the final structure, economic conditions and definitive contractual terms of the sale of all the shares it holds in the Bankly.
The sale of Bankly and up to 100% of the shares in Accesspara wholly-owned subsidiary of Méliuz, will be based on a enterprise value (company value) of R$ 210 million.
The amount will be paid in a single installment, in cash, at the closing of the transaction, after adjustments and correction for the accumulated positive variation of the CDI between March 31, 2023 and the date of the effective payment of the price by the BV bank to Méliuz.
Méliuz's management is considering distributing the proceeds from the sale of Bankly in the form of dividends to shareholders, the company said in a document sent to the market.
"As soon as the study is completed, the decision will be approved by its internal governance bodies and will be duly communicated to the market through a material fact", he said.
In the earnings release for the fourth quarter of 2022, Méliuz said that it had completed "some important steps" for the definitive consolidation of the strategic alliance with the BV bank, as we signed the commercial agreement that allows the company to be remunerated on account and credit cards.
Méliuz will call an extraordinary general meeting (AGE) to deliberate and offer its current shareholders preemptive rights in the acquisition of shares issued by Acessopar.
Source: Moneytimes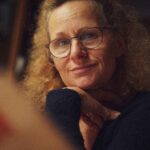 I am an author and journalist with a focus on market news. I have worked for a global news website for the past two years, writing articles on a range of topics relating to the stock market. My work has been published in international publications and I have delivered talks at both academic institutions and business conferences around the world.