President Luiz Inacio Lula da Silva should confirm at the beginning of this week the departure for the China next April 11th. The trip should take place one day after celebrating the first one hundred days of mandate. The official announcement must be made between Monday (3) and Tuesday (4).
However, according to the Money Timesthe expected arrival of the entourage of the federal government in the Asian country it is on the 13th of this month. The official commitments start on this date and extend until the 14th. Therefore, it will be a shorter visit.
In addition, the expectation is for a smaller delegation. Unlike the 200 participants who were originally scheduled for the trip, Lula must be accompanied by less than ten ministers and another 20 parliamentarians, as well as the support team.
Lula meets with Dilma, then Xi
By the way, Lula should start the official agenda in Shanghaiwhere is the headquarters of the New Development Bank (NBD). Former President Dilma Rousseff already assumed the position ahead of the call "Brics bank", a group formed by Brazil, Russia, India, China and South Africa.
Then, on the 14th, the president will meet with the Chinese leader Xi Jinpingin Beijing. On the occasion, around 20 bilateral agreements will be signed. Among them, which will allow bilateral transactions between the two countries without going through the dollar.
Contract signatures are also expected in the areas of business, investments, technology spatial and tourism. These agreements between Brazil and China were announced at the end of March.
At the time, the business agenda continued in the Asian country, despite the postponement of Lula's trip due to the diagnosis in pneumonia. Therefore, the idea is to "pick up where you left off".
However, now, the agenda takes on a more political dimension. As a result, bilateral issues such as pandemic and fight against climate changesblend into the global agenda, which highlights the war in Ukraine.
Source: Moneytimes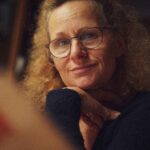 I am an author and journalist with a focus on market news. I have worked for a global news website for the past two years, writing articles on a range of topics relating to the stock market. My work has been published in international publications and I have delivered talks at both academic institutions and business conferences around the world.