One year after running the world's largest fashion retailer, Marta Ortega is trying to shake up the fast-fashion image of Inditex, out of the blue Zaraand attract more potential buyers, according to analysts and investors.
The strategy has already helped the company increase sales and profits as the retailer has passed higher costs on to consumers through price increases.
Inditex completed a leadership renewal and generational handover when Ortega, the youngest daughter of founder Amancio Ortega, became non-executive chairman on April 1 last year, just months after Oscar Maceiras took over as chairman- executive.
Join Money Times Telegram! Access the news that enriches your day in real time, from the economic and investment markets to relevant topics in Brazil and the world. Click here and take part!
Amancio Ortega opened the first Zara store in A Coruña, in the northwest of Spainin 1975. The group now includes seven brands, including Pull&Bear and Bershka, with Zara accounting for 73% of sales.
Marta Ortega started at the bottom at Inditex, stacking shelves in a Bershka store when she was 23. Her appointment was initially met with skepticism, but since the 39-year-old took the job, Inditex shares have risen by around 50% and the company posted its strongest sales year in 2022.
Inditex's leadership transition went smoothly thanks to the Ortega family, who entrusted the day-to-day management of the company to professional executives, according to Josep Tapies, professor at IESE Business School in Spain. But some shareholders would like more information on Ortega's thinking as chairman.
"As an investor, we never met Marta, which I think is a shame," said Ann Steele, portfolio manager at Columbia Threadneedle.
"We hear a lot that she is interested in growing online, expanding the brand, but we don't have the opportunity to sit down with her and discuss that."
Ortega, whose father owns 59.3% of Inditex, has worked mostly in the background, leaving the spotlight to the chief executive. A spokesperson for Inditex said it focused on "defining Zara's brand and product strategy". Ortega declined an interview request.
"We feel that Marta Ortega has repositioned Zara slightly higher," said Patricia Cifuentes, an investment banking analyst at Spanish investment firm Bestinver.
"Strengthening that Zara sells fashion, not just clothes, has allowed Inditex to raise prices and protect margins amid the inflationary storm."
Commitment to boost the Brand Image
As price-sensitive buyers were pressured by inflationInditex is targeting the richest, raising prices and investing more in flagship stores in prime locations such as Rue de Rivoli in Paris, while closing smaller stores.
This year, the company plans to replace hard security tags with RFID tags sewn onto clothing, a change that will reduce self-service times and lessen queues and crowds at stores.
The strategy has worked. Some investors say bets like this are easier to make when families, with an eye on the legacy, are involved.
"The importance of the family is that it ingrains a long-term mindset into the business," said Alistair Wittet, a portfolio manager at Comgest in Paris, which owns shares in Inditex.
"This frees up management to not worry about having to deliver very short-term results at the expense of long-term decisions."
Maceiras has refused to say whether Inditex will raise prices later this year. In response to Reuters queries, Inditex said it is focused on "the highest quality at affordable and stable prices".
Source: Moneytimes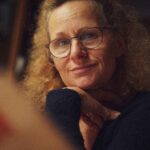 I am an author and journalist with a focus on market news. I have worked for a global news website for the past two years, writing articles on a range of topics relating to the stock market. My work has been published in international publications and I have delivered talks at both academic institutions and business conferences around the world.