O Federal Regional Court of the 1st Region (TRF1) accepted the request of Attorney General of the Union (AGU) to suspend the decision to remove the president of the Brazilian Export Promotion Agency (Apex), Jorge Vianafrom office, informed the AGU this Thursday.
According to a statement, the vice-president of the court, federal judge Marcos Augusto de Souza, agreed with the arguments of the AGU that Viana meets the requirements to occupy the position.
The AGU defends in the request that, according to the Apex statute, one of the ways to prove aptitude for the position — as an alternative to the certification of proficiency in English — is to have international experience, whether in residence, work or studies, for a minimum period of one year or experience in Brazil in a position that has required the use of the language for at least two years.
In the decision, the vice president understands that Viana meets the requirements, since he was a member of the Senate's Committee on Foreign Affairs and National Defense from 2011 to 2018, "in addition to having participated in several missions abroad and having integrated several committees and groups operating internationally.
The former governor of Acre and former PT senator Jorge Viana was removed from the Apex command this month for failing to prove an advanced level of English, one of the regulatory requirements of the body to assume the position, removed from the Apex statute in March, two months after Viana was appointed to the role, in January.
The lawsuit asking for Viana's removal was filed by Senator Flávio Bolsonaro (PL-RJ).
Source: Moneytimes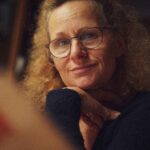 I am an author and journalist with a focus on market news. I have worked for a global news website for the past two years, writing articles on a range of topics relating to the stock market. My work has been published in international publications and I have delivered talks at both academic institutions and business conferences around the world.