Headquartered in China, Bitmain – the largest manufacturer of bitcoin mining equipment (BTC) of the world – will launch a new, more efficient bitcoin miner, a source familiar with the matter told The Block.
The miner will feature the latest 5-nanometer (5-nm) chip technology, which is faster and consumes less power. The equipment will have a computing capacity of 150 terahashes per second (TH/s), with an energy consumption of 3.1 kilowatt-hours (kWh), the source said.
Colin Wu, a former Bitmain communications manager who now operates the crypto news portal Wu Blockchain, first spoke about the new equipment, called "S19XP", on Twitter.
The manufacturer will announce the S19XP at its crypto mining conference in Dubai this week, the source told The Block, adding that the company has made its latest miner available to VIP customers recently.
If released to the stated specifications, the new bitcoin miner will be the most powerful bitcoin mining equipment on the market.
Bitmain's most powerful equipment today – the S19 Pro – was developed with 7-nm chip technology and 110 TH/s hashes power, with an energy consumption of around 3.1 kWh.
This means the new BTC miner is expected to be 36% stronger, using a similar amount of energy.
The manufacturer reportedly placed orders for 5-nm chips as early as this year with Taiwan Semiconductor Manufacturing Company (TSMC).
Source From: Moneytimes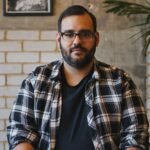 I am an author at Global happenings and I mostly cover automobile news. In my time working in the automotive industry, I have developed a keen interest in the latest developments and trends. My writing skills have also allowed me to share my knowledge with others through articles and blog posts.