In February 2021, a 10-second video taken by an artist named Beeple sold virtually for $6.6 million. Around the same time, Christie's—a British auction house considered to be one of the world's leading art companies—announced it would sell a collage of 5,000 all-digital works by the artist. The piece was auctioned off at a starting price of $100—on March 11th, it was sold by appalling $69.9 million.
The sky-high prices weren't the only thing that impressed observers. In return for these millions of dollars, buyers of both works received no physical manifestation of their work. In fact, images of them circulate freely on the internet—a fact that can be proven through a simple Google search.
What they got is a certificate of authenticity, attesting that they own that piece. It's an inviolable token: when you buy it, you have access to the original and unique file (those that circulate around would just be replicas).
In other words, what they actually got was a NFT, an abbreviation in English for non-fungible token.
A revolution before our eyes
NFTs became one of the biggest trends in the world of cryptoactives in 2021. In the 1st quarter of 2021 alone, the industry had revenues of US$ 2 billion, 20x greater than the last quarter of 2020 or 131 times the volume for the same period of the year past.
NFTs have introduced a new way of thinking about art, but they are not just applied to it. Because they are authenticity certificates for digital artifacts, a number of collectible virtual items have taken advantage of the trend, which is being used in music, videos, movies, even internet memes:
This famous meme, created from a photo taken in 2005, was transformed into NFT and sold by the subject, Zoe Roth, for US$473,000, around R$2.5 million. (Image: Reproduction)
A success story happened in sports. Previously associated with the geek world, the phenomenon of sports NFTs began in the United States, and has already spread around the world—in fact, Brazilian teams like Corinthians, Flamengo and Botafogo are already selling their own tokens.
An example worth mentioning is the NBA Top Shot website. The American basketball league created, in conjunction with the company Dapper Labs, a business selling virtual cards of game play scenes. According to the website, more than 7.6 million bids have already been sold.
The examples are countless. But, from a Leonardo da Vinci painting to a tweet by an eccentric celebrity, the purpose of the token doesn't change: it serves to guarantee the authenticity and exclusivity of what is purchased.
Now, the mod is dominating video games
Within the category, some NFT cryptocurrencies have stood out a lot, showing valuations of up to 1.207.577% within 7 years.
Attracting the eyes of both cryptoinvestors and gamers, the gamecoins they are part of a growing market. In case you've never heard of them, broadly speaking, they're digital currencies—just like Bitcoin, Ether, and Binance Coin—but they do exist in the gaming ecosystem.
The games in which these assets are inserted are joining a new fever in the crypto world, which is called "play-to-earn", or play to win.
The mentality followed is the "players deserve better" (from English, players deserve more). In 2020, the gaming industry earned $128.3 billion in revenue, while gamers received absolutely nothing in return. In this way, the play-to-earn comes as a way to revolutionize this dynamic, giving financial retribution to players.
Blockchain games are paying players to venture into their worlds, fight aliens—even take care of virtual pets.
Among the hundreds of games that have emerged in this context, a game that has gained prominence recently was the Axie Infinity, the most popular game on Ethereum today.
In it, players can create, fight and trade digital creatures called Axis, which are similar to Pokemons. There are reports of players who even received R$8 thousand per month just playing. No wonder, it has 11,500 weekly users and a weekly volume of US$572,000.
The game's governance token, AXS, had one of the highest valuations ever seen in the NFT class this year. There were more than 30,000% appreciation by the beginning of November, a percentage that turned R$ 1 thousand invested into an incredible R$ 300 thousand.
This explains why, in addition to gamers, investors are also closely following this trend: tokens are generating exponential returns. Take a look at this table, which shows the main valuations of the NFTs cryptomarket linked to games since its creations until 03/09/2021:
But there is another way to access this market. It is not necessary to spend hours playing, much less learn the particularities of games to seek profits from the trend of gamecoins.
Through platforms like the Gravel, for example, it is already possible to embrace this trend here in Brazil and in reais and without worrying about the exchange rate.
Invest in the NFT thesis with Ripio
Exposing yourself to this thesis has never been easier. By Gravel, one of the largest and most relevant cryptocurrency trading platforms in Latin America, you can buy, sell and trade 3 assets.
In addition to AXS itself, the platform also offers the possibility to invest in SLP, token also inserted in the Axie Infinity game, and the Where, part of Decentraland.
The SLP has already valued more than 300% just this year. There are currently around 2 billion SLPs circulating on the market, and this number could grow even further. Mana, in turn, accumulates high of more than 4.500% no year, and it can go even further if it depends on the game's platform, which has drawn the attention of more and more developers and experts (more information here).
Ripio was one of the first on the continent to list the Axie Infinity game tokens, which have seen high valuations in recent months and were responsible for making "play-to-earn" games in the spotlight for investors. Now, you're getting a chance to be a part of it too.
If you want more information about the NFTs market and the listed cryptocurrencies, Ripio has informative content with everything you need to know about gamecoins, how they work and how to invest. Being more confident about the modality, you can access this link and open a free account at Ripio to start your investments today.
Who knows, a few years from now, an NFTs inserted in the world of video games may not become the next Bitcoin? If you want to be on the side of those who profited from the movement, just access the link below:
Act as more than 400 thousand customers and enter the crypto world with Ripio
Source From: Moneytimes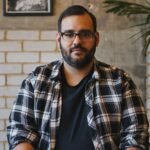 I am an author at Global happenings and I mostly cover automobile news. In my time working in the automotive industry, I have developed a keen interest in the latest developments and trends. My writing skills have also allowed me to share my knowledge with others through articles and blog posts.