Assets in European funds marketed as sustainable reached €4 trillion – nearly 40% of all assets managed in funds managed in the European Union (HUH)–, informed the morningstar this Monday, in the latest sign of growing demand for products considered to be greener.
Investment funds publicized as sustainable under the SFDR rules – a European regulation introduced to improve transparency in the market for sustainable investment products – had €4.05 trillion in assets under their umbrella at the end of 2021, Morningstar said in a statement. new report.
This represents an increase of around €2 trillion compared to April last year, shortly after the rules were introduced.
The growth is due to investors pumping more money into products that advance environmental, social and governance goals (ESG) and as managers reclassify more of their existing products as sustainability-aligned.
Under the SFDR, managers can classify their funds based on different Articles.
Article 9 means that they are fully focused on sustainable objectives, while Article 8 means that the funds promote "among other characteristics, social or environmental characteristics, or a combination of these characteristics".
Investments classified as Article 6 are traditional products not focused on sustainability.
Morningstar said some funds that classify themselves as sustainable have not made changes to their portfolio, such as selling off certain companies or sectors.
"These light, business-as-usual approaches have raised legitimate concerns that asset managers are 'greenwashing' their product lines," the report's authors said.
"Greenwashing" is understood as a deceptive marketing practice, done by companies to falsely suggest an environmental benefit.
Investors "may be mistaken to think that funds marketed as promoting ESG characteristics or pursuing sustainable goals" are different from funds not marketed as such.
According to Morningstar, in the fourth quarter of 2021 funds under Articles 8 and 9 absorbed 64% of all inflows into European funds, up from 41% in the second quarter.
Since the introduction of the SFDR, nearly half of all new fund launches have taken place under Articles 8 and 9.
Morningstar's analysis covered 91% of funds domiciled in the European Union.
Source: Moneytimes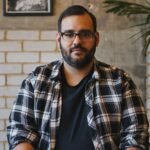 I am an author at Global happenings and I mostly cover automobile news. In my time working in the automotive industry, I have developed a keen interest in the latest developments and trends. My writing skills have also allowed me to share my knowledge with others through articles and blog posts.