The fifth president has a plan to save Ukraine
Poroshenko wants an immediate response to new data about a possible attack by Putin / "Collage" Today "
The leader of European Solidarity, the fifth president of Ukraine, Petro Poroshenko, believes that in connection with the emergence of new alarming data about the invasion of Russian troops into the territory of our country, the authorities should urgently convene a meeting of the National Security and Defense Council and the Verkhovna Rada.
The politician announced this on his Facebook page.
Even God saves the safe
"Friday evening brought a lot of new disturbing information about Russia's readiness for a full-scale invasion of Ukraine. The sources, unfortunately, are so serious that it is unacceptable to neglect them, even being optimists. Even God saves the safe. Therefore, the duty of politicians is to take all urgent measures to protect the country and people from the worst-case scenario. In addition, demonstrating our readiness for defense, such a scenario may well prevent", — written by Peter Alekseevich.
The politician demanded that on Saturday morning Volodymyr Zelenskyy convene a meeting of the National Security and Defense Council with the participation of the leaders of all parliamentary factions to discuss proposals and develop a unified and joint action plan to protect the country. "We have such a plan, and we are ready to present it to the National Security and Defense Council," — Poroshenko noted.
And from the VR speaker it is required — change the calendar schedule and be ready non-stop to pass the necessary laws.
Situation
Saturday's emergency call comes hours after U.S. President Joseph Biden announced that an attack on Ukraine could happen in the next few days.

The US agency Bloomberg reported that the likely date for Russia's invasion of Ukraine is February 15.

The British edition of The Guardian this week published another scenario of such an invasion. Unfortunately, in their version with reference to the Pentagon, the invasion may begin with aerial bombardments and rocket attacks on cities.
Source: Segodnya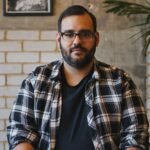 I am an author at Global happenings and I mostly cover automobile news. In my time working in the automotive industry, I have developed a keen interest in the latest developments and trends. My writing skills have also allowed me to share my knowledge with others through articles and blog posts.