Deputies reacted differently to Alexander Trukhin
People's Deputy Oleksandr Trukhin was at a meeting of the Servant of the People faction with the participation of Ukrainian President Volodymyr Zelensky.
It is reported by LB.ua with reference to its sources in the faction.
"Units spoke to him"
"Trukhin was at a faction meeting (chaired by the president). But they didn't ask a question about him (according to the scandalous video of an accident – ed.). Although the deputies reacted to him in different ways. Only a few spoke to him," one of the people's deputies told the publication.
Alexander Trukhin. / Photo: Ukrainian truth
At the same time, it is alleged that the deputies are discussing a new video of Trukhin, where the people's deputy calls the video from the scene of an accident a fake.
In turn, the head of the Servant of the People faction, David Arakhamia, noted that the issue of expelling people's deputies – Alexander Trukhin and Sergey Kuzmin – was not considered. It can be considered at the next "scheduled meeting".
The case against Trukhin
The accident occurred on August 23, 2021 in the Darnitsky district of Kiev. Six people were seriously injured in it, including employees of the Ukrainian Football Association (UAF). The people's deputy from the "Servant of the People" Alexander Trukhin was in the car, but the investigation could not determine for a long time whether it was he who was driving.
On February 1, the media published a video in which the people's deputy from the Servant of the People Alexander Trukhin appears. It is clear from the video that the deputy wanted to escape from the scene, offered to "thank" the police and hinted that he had a bag of money in his car.
Trukhin was expelled from the Servant of the People party. The decision was made by the head of the party, Elena Shulyak, on February 2. President of Ukraine Volodymyr Zelensky supported this decision.
The SBI said they had not previously seen the video from the chest camera of a police officer, which was published by the media. Director of the State Bureau of Investigation Aleksey Sukhachev said that the police officers questioned by the State Bureau of Investigation did not confirm the information about the offer of a bribe to them.
Recall, the head of the Servant of the People party, Elena Shulyak, said that there were no legislative grounds to deprive deputy Alexander Trukhin of his mandate, who appeared in the accident.
:
Source: Segodnya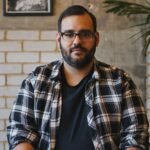 I am an author at Global happenings and I mostly cover automobile news. In my time working in the automotive industry, I have developed a keen interest in the latest developments and trends. My writing skills have also allowed me to share my knowledge with others through articles and blog posts.