Ukrainians answered who they would vote for in the presidential elections
Petro Poroshenko, Volodymyr Zelensky / Photo: Reuters, Collage: Today
In the presidential elections in Ukraine in the first round, the incumbent head of state Vladimir Zelensky would currently be in the lead – this is evidenced by the results of a survey by the Kiev International Institute of Sociology. The survey was conducted from 5 to 13 February.
19.1% of all respondents and 25.1% of those who have already made their choice would vote for Zelensky. In second place is Petro Poroshenko. It was supported by 16.6% of all respondents and 21.8% of those who made their choice.
Who else is on the list
The top three also includes Yulia Tymoshenko – 8.9% of all respondents and 11.8% of those who have decided are ready to support her.
Next in the ranking are Yuriy Boyko (6.3% and 8.3%), Dmitry Razumkov (5.5% and 7.2%), Evgeny Muraev (4.9% and 6.5%), Igor Smeshko (4 .6% and 6.1%), Volodymyr Groysman (3.6% and 4.8%), Oleg Lyashko (3% and 3.9%). Other candidates have lower support.
KIIS notes that in comparison with December 2021, the rating increased by a significant value, more than the statistical error, only for Boyko. The gap between Zelensky and Poroshenko has also narrowed, from 7.4% in December to 3.3% now.
Which parties do Ukrainians support?
According to the results of a KIIS poll on which parties Ukrainians are ready to support in the elections, Petro Poroshenko's party "European Solidarity" is in the lead – 15.5% of all respondents and 22.9% of those who are going to vote are ready to support it in the elections. In second place is the pro-government Servant of the People, for which 11.1% of all respondents and 16.4% of those who have made their choice would vote.
The political force of the Opposition Platform for Life has a support of 10.1%. This is 3.3 percent more than the party of scandalous Viktor Medvedchuk, Ilya Kiva and Vadim Rabinovich had in early December 2021 (6.8%).
:
Source: Segodnya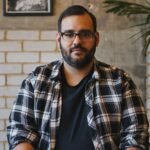 I am an author at Global happenings and I mostly cover automobile news. In my time working in the automotive industry, I have developed a keen interest in the latest developments and trends. My writing skills have also allowed me to share my knowledge with others through articles and blog posts.