The deputy says that he did not receive bribes and was at a working meeting
Trubitsyn commented on the bribery case / Photo: Facebook, Collage: Today
Deputy of the Kiev City Council Vladislav Trubitsyn, who is suspected of taking a bribe, commented on the scandal for the first time. He posted on his Facebook page. Trubitsyn claims that he is not guilty of anything.
"Firstly, I have never received any bribes from anyone, and even more so, I have not been late in receiving bribes! Secondly, I did not run away from NABU for half a day, as it was thrown in the media, and no one put me on the wanted list. Yes , I was in the Obolonsk Regional State Administration when NABU detectives arrived there. But I didn't hide there, but was at a working meeting and, at the first request of law enforcement officers, went out to them"he wrote.
The deputy also complained about surveillance and provocations.
"Thirdly, as it turned out, I was under surveillance for almost a year, and all this time I was actively provoked into illegal actions by a provocateur and at the same time NABU agent Andrei Maksimenko, who was caught by the same NABU back in 2019 on a bribe in 90 thousand dollars and the court case on it has not yet been closed.Here, as they say, draw your own conclusions why this Maksimenko followed me all year round almost on my heels, provoking me to receive illegal benefits.But all this time Maksimenko received from me a resolute refusal to any illegal proposals"Trubitsyn said.
He called the case against himself "a political reprisal for a tough position in the city council."
What is Trubitsyn accused of?
According to the investigation, Kyiv City Council deputy Vladislav Trubitsyn and five accomplices organized a corruption scheme in which they received unlawful benefits from entrepreneurs for placing seasonal mobile trade points, NABU reported.
Despite the fact that the right to place such points was granted based on the results of open tenders, their potential participants were informed that only predetermined companies for a fee could win.
The investigation documented the criminal activities of the participants in the scheme for almost a year. NABU detectives recorded the transfer of UAH 1.39 million of illegal benefits in two tranches. Upon receipt of the second part – UAH 1.26 million – the participants of the scheme were detained on the hot.
:
Source: Segodnya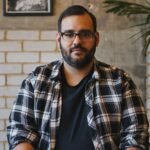 I am an author at Global happenings and I mostly cover automobile news. In my time working in the automotive industry, I have developed a keen interest in the latest developments and trends. My writing skills have also allowed me to share my knowledge with others through articles and blog posts.