Politicians will explain what will happen if Russia recognizes "L/DPR"
Today at 21:00 live talk show "Freedom of Speech by Savik Shuster" on TV channel "Ukraine" will discuss the escalation in the Donbass, where militants fired on schools, kindergartens and residential buildings.
Politicians and experts will also talk about Putin's ultimatum – whether Ukraine has a future in NATO. And also, what will happen if Russia recognizes the independence of the so-called "LNR" and "DNR"
Studio guests will be:
President of Ukraine (2014-2019), leader of the European Solidarity party Petro Poroshenko;
leader of the Popular Front party, Prime Minister of Ukraine (2014-2016) Arseniy Yatsenyuk;
head of the party "Strength and Honor", head of the SBU (2003-2005) Igor Smeshko;
Minister of Defense of Ukraine (2019-2020) Andriy Zagorodniuk;
Minister of Foreign Affairs of Ukraine (2007-2009) Volodymyr Ohryzko;
Yevgeny Muraev, leader of the NASHI party;
People's Deputy, "Opposition Platform – For Life" Nestor Shufrich;
leader of the National Corps party Andrei Biletsky;
Yury Butusov, editor-in-chief of the online publication Censor.NET.
Also invited to the program were:
Vice Prime Minister of Ukraine Irina Vereshchuk;
Minister of Defense of Ukraine Oleksiy Reznikov;
Minister of Foreign Affairs of Ukraine Dmitry Kuleba;
Secretary of the National Security and Defense Council of Ukraine Oleksiy Danilov;
head of the Servant of the People faction David Arakhamia.
Source: Segodnya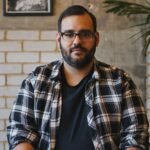 I am an author at Global happenings and I mostly cover automobile news. In my time working in the automotive industry, I have developed a keen interest in the latest developments and trends. My writing skills have also allowed me to share my knowledge with others through articles and blog posts.