Infants also appear in such photos and videos. Abuse images, as the correct name for "child pornography" is, do not stop at any constellation in which non-adults act as adult victims. Representations of sexually charged power imbalances create pleasure through the virtual experience of the most drastic contrast imaginable between power and powerlessness.
The term "illustration" is still misleading in its own way. The virtually traded goods and bartered objects are not drawings that have sprung from the imagination. It is a visual documentation of serious crimes, comparable to the recordings that some war criminals make of their crimes.
But there is no obligation in German criminal law to report private knowledge of such acts or to report suspected cases, as if it were important to keep confessional secrets. After all, there is a power standard for clinical or educational staff to break confidentiality. In private space, where around 90 percent of the acts take place, those who know about it are allowed to remain unmolested in cartels of silence.
Crime scenes are children's rooms, not "the darknet"
A few days ago it became known that in mid-April another criminal organization was unearthed on the Darknet. This one platform operated by Germans at home and abroad, which was launched on July 1, 2019, is said to have had up to 400,000 users. Three main suspects were arrested. It is to be hoped that the thousands of users who are now looking for new rooms on the Internet will also be investigated. Usually only a few are prosecuted.
But like every time, this is not the only scandal behind the scandal. Because: where are the visually traded goods? Where are the kids Who is looking for them? Who is protecting them? Far too little research is done on it. Thousands upon thousands remain unprotected as long as the primary producers of the material, who operate far from the dealers, are not vigorously pursued.
Tatort is not "the Darknet". Crime scenes are children's rooms that become torture chambers. Children are not "pictures". You are alive. They live, breathe, eat, drink, play in apartments, in their private environment. This is where the meltdown of the child's psyche is produced. The victims are sons and daughters, nieces and nephews, wards and foster children from people of all backgrounds, genders and skin colors who commit the acts – or ignore them.
Investigations must address family settings
Minors are made available by their environment, anesthetized, restrained, beaten, blackmailed, manipulated. Mothers, fathers, partners, relatives either use their offspring for the drive-driven market or they silently approve of it. This market is worth billions, and it destroys the joy of life and the basic trust of the victims a million times over.
The follow-up costs for the state are also high. Those affected, who have meanwhile grown up, are now actively requested to report by the Federal Commissioner for the Processing of Abuse (www.aufarbeitkommission.de). Investigations must, however, be unafraid to approach the family environment in which acts are committed day after day and night after night. The state is in demand. He must ensure that there is an obligation to notify and notify.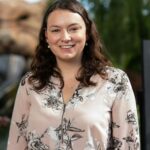 I am a technology author with 8 years of experience in journalism. My writing covers the latest technology advancements and trends, drawing on my expertise in news journalism and social media platforms. I have contributed to major media outlets such as The New York Times, The Wall Street Journal, and Reuters.