I prefer it to be simple. Seared, with salt and pepper. Then the smell of belonging pours out of the hot pan as I watch my green asparagus slowly brown. I love him. I know that doesn't make me special in this country.
Probably the first ones are already shaking their heads and thinking that only white asparagus is real asparagus. The green one is much crunchier, more aromatic, you don't have to peel it… It doesn't matter. My opinion is covered by the freedom of culinary arts. This year, however, I will forego my beloved vegetables – there is no other way.
Asparagus season is only once a year
As a kid, I hated asparagus. But then I was teased because of my non-German surname and because I ate my sandwich with strange spices on it that the other children didn't know. In the Balkans there is a disproportionately large number of dishes, in German it is called fenugreek, as I learned years later.
When I moved to Berlin to study, nobody teased me about my name anymore. I didn't eat bread and butter with fenugreek either, instead I always went to the market or Rewe in April and eagerly bought the first asparagus of the year. Of course, I had previously read about the miracle effect it is supposed to have on the body and googled for recipes.
A plate of asparagus with potatoes for 14 euros in the restaurant in Kreuzberg on a mild Saturday evening? Why not! Asparagus season is only once a year. Then in Germany, for a change, vegetables come out of the ground that really taste like something.
The workers huddled closely together
However, no Brandenburg or Lower Saxon people want to get the asparagus out of the ground. It is no secret that cutting asparagus is backbreaking work under the most miserable conditions, for which we prefer to get workers from Romania or Poland. So far I have always successfully suppressed that when my kitchen smells of belonging.
It was right on the border last year when images of airports or bus stations full of crowded Romanian seasonal workers went through the media. In the middle of the pandemic. With a queasy gut feeling I crept to the vegetable shelf, I twisted my mouth under my fabric mask sewn in Neukölln and stealthily stowed the green sticks in my bag.
"Work quarantine" on the asparagus farm
This year it's enough. No, different: this year, with a degree and a permanent position, I am not dependent on asparagus to feel like I belong to the German middle class. Quite a luxury. That's why I've been walking through the vegetable department with blinkers since the beginning of April. There was a corona outbreak last week on an asparagus farm in Lower Saxony, not the first in Germany this season.
The operation was not stopped, the workers from Eastern Europe are instead in "work quarantine". "Working together, living together" is the name of the "hygiene concept". A worker says: "Nobody here is interested in our health." I walk through Kreuzberg, the restaurant has asparagus with potatoes and hollandaise sauce to take away. I make a bow. Today I'm going to get some sushi.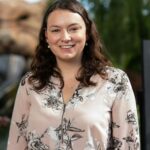 I am a technology author with 8 years of experience in journalism. My writing covers the latest technology advancements and trends, drawing on my expertise in news journalism and social media platforms. I have contributed to major media outlets such as The New York Times, The Wall Street Journal, and Reuters.