It makes you a little apprehensive when you read this: Misogyny should have its own place in the penal code. At this week's conference of interior ministers, back on the agenda, it will also be about "Combating crimes directed against women". If a man stabs his wife to death because she wants to leave him, his image of women – my wife belongs to me, she has no right to do so – should play a role in the sentence, even if politicians and journalists are attacked sexist rather than because of their opinions , simply because they are women.
Everyone needs protection against hatred
It is true: hatred is not an opinion, and the path from hatred to hateful deed is also short. But: do we want to look into the head of every perpetrator, including every perpetrator? Thoughts, even the worst, should be free in a democratic constitutional state, especially in times when mind reading no longer seems technically impossible. It was enough to let concrete actions speak for themselves. That would probably be possible in both cases: The killing of the wife is then simply a murder, the "dirty cunt" typically aimed at women, which the Green politician Renate Künast had to put up with, what she is: an indisputable insult. There are laws for both.
But it may need a new signal. The internet has massively increased the possibilities of the verbal cruelty that women in patriarchal societies have always endured. Anyone can indulge in rape fantasies and character assassination on Twitter and Facebook, but the means of taking action are still limited. The women who are affected are almost always those who have a public role, members of parliament, heads of civil society, heads of authorities, speakers and mayors. And it is not uncommon for the virtual abuse to be followed by withdrawal from the real world, in which they had a voice until then – out of fear for their families or because hatred made them sick, also very real. It can't stay that way.
But it is also not allowed for other high-risk groups: only recently, the first refugee to run for the Bundestag withdrew his candidacy. Tareq Alaows even feared for his relatives in Syria.
In this respect, a more comprehensive approach than the women's political approach was needed: Jews, Muslims and immigrants also need protection from the often fatal consequences of hatred. It already exists under criminal law.
Misogyny is an instructive example that the problem lies in the run-up to justice. Even now, those who kill their own partner can be punished more severely. The fact only has to be understood first.
Get the dangerous old pictures out of your mind
But it often won't. Trivializations like "relationship drama" may slowly go out of fashion. But even in the more neutral-sounding "killing off separation" there is still the attitude that a "love" relationship restricts the rights of women. Incidentally, this was federal republican law for decades: the equal rights of women under Article 3 of the Basic Law were withdrawn from the wife – casting vote, husband's right of termination.
It is the old, tenacious image of the subordinate woman that we come across in every museum, which we muddle with the classics in school until we women are later allowed to fail at work because of men's associations and bullying. This picture, this system should be shattered. At best, criminal law can set an example.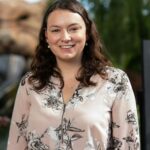 I am a technology author with 8 years of experience in journalism. My writing covers the latest technology advancements and trends, drawing on my expertise in news journalism and social media platforms. I have contributed to major media outlets such as The New York Times, The Wall Street Journal, and Reuters.