What if one day we didn't remember the double year 2020/21 because of the coronavirus, at least not only? But because during this time in our northern part of the world something completely different – and extremely positive – was turned upside down?
New voices have become audible, have received podiums and, it looks like, will no longer be able to be ousted from the democratic choir anytime soon. The wave of anger in the United States after the terrible death of George Floyd has sent offshoots as far as Europe. Germany, which hitherto liked to believe that, as an early expropriated colonial power, it could at least afford innocence in this field, was shouted an effective no from competent Afro-German voices.
The second persecution followed the extermination
The pandemic made clear the systematic discrimination against the disabled and sexual minorities, from whom the lockdowns took away their few spaces
Will Sinti: zze and Rom: nja now get the voice and the power to change their desperate situation? The "Independent Antiziganism Commission" presented its final report on Thursday. They have been here for centuries, including citizens of Germany, and have been persecuted, ostracized and killed for just as long.
500,000 members of the minority were murdered by the Nazi dictatorship, but "the second persecution" after 1945 also excluded those who were born afterwards from education, prosperity and participation. The gap to the German cut is huge.
These many new voices: Some and many dismiss them as self-loving groups. "Identity politics" is what they say, behind it there is defense: If everyone here opens their own club, where is the bigger picture? But these minorities, supposedly fond of their own otherness, are part of the bigger picture.
A Roma has just died in the Czech Republic – a police officer knelt on him for minutes
It is not they who exclude themselves from it, they have been excluded by a dominant majority that sets itself the norm. They have been "changed", an ugly deviation without the right to participate. The outside space was assigned to them. You finally want to get in.
The minority, despised as "Gypsies" for five centuries – more violently than any other minority, in all of Europe and to this day – wants to belong. Anyone who doubts that there is some catching up to do here should look to the Czech Republic: A Czech citizen died there these days and Rome a Floyd death. According to witness statements, a police officer knelt on his neck for six minutes.
Or to Berlin: There the still young memorial of the Sinti and Roma is in danger. Outcry in both cases: Nothing. Identity issues? No, this is about civil rights. And about the fact that they are seen as less important to some people, groups of people. It's about equal rights, the basis of democracy.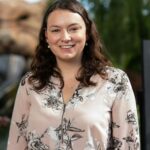 I am a technology author with 8 years of experience in journalism. My writing covers the latest technology advancements and trends, drawing on my expertise in news journalism and social media platforms. I have contributed to major media outlets such as The New York Times, The Wall Street Journal, and Reuters.