On this crucial week of Great Lent, housewives bake pies in the form of a cross, and in churches special Crosses are decorated with flowers.
Today, March 27, is the third Sunday of Great Lent, which is called Holy Week
. From this day begins the fourth week of Great Lent, which is also called cross.
What is this holiday, what are its main traditions and what not to dofind out in our article.
Holy Week: meaning
Holy Week got its name from a special veneration of the Holy and Life-Giving Cross of the Lord
which believers perform in temples.
Holy Cross Week 2022: beautiful photos on holiday / Photo: pinterest
Great Lent among the Orthodox is compared with the stay of the Jews in the desert in ancient times. Then people experienced suffering from thirst and hunger
and the prophet Moses lowered the tree and made the waters of Marah unfit for drinking sweet and fertile.
An analogy is made with the Life-Giving Cross in the middle of Great Lent, when the Orthodox Church takes it out for worship, sweetens the fast for the believers
and satisfies the spiritual thirst of Orthodox Christians. This strengthens the spiritual strength of the believers in the middle of the Fortecost.
Happy Holy Week: thematic pictures / Photo: pinterest
On this holiday in temples decorated with flowers a special Cross
which the priest places on the altar. In the week of the Adoration of the Cross and the following week, a special veneration of the Cross is performed four times: on Sunday, Monday, Wednesday and Friday. Wednesday is half of Lent
.
Holy Week: folk traditions
According to popular observations, if you do not sleep on the night from Wednesday to Thursday of the Week of the Cross, you can hear a crunch – this post cut in half
.
During this period, housewives baked cruciform pies
or in the form of agricultural implements, so that the coming season goes well and the year is fruitful.
Pictures from Holy Cross Week-2022 / Photo: pinterest
Interesting fillings were baked into such pies, according to which judged the future
. For example, whoever got the coal – to sadness, and whoever got the grain – to a good harvest.
Holy Week: what not to do
Holy Week in 2022: photo / Photo: pinterest
As on other significant church holidays, on Holy Cross Week there are restrictions
that cannot be violated.
categorically impossible quarrel, quarrel and scandal
on this day and next week;
it is forbidden refuse people
in requests and alms;
important don't be lazy
and do not waste time in vain;
prohibited noisy festivities
and recreational activities;
Lent continues, so can't break it
.
Earlier we told you when Easter 2022 will be in Ukraine.
Source: Segodnya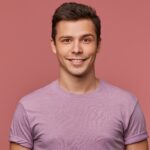 As an entertainment author with over 7 years of experience, I bring a diverse background to my writing. I have a proven track record in the journalism industry. My expertise extends beyond writing, as I have experience producing video content for websites and social media platforms, offering a well-rounded perspective on the entertainment world